Battersea Power Station 2023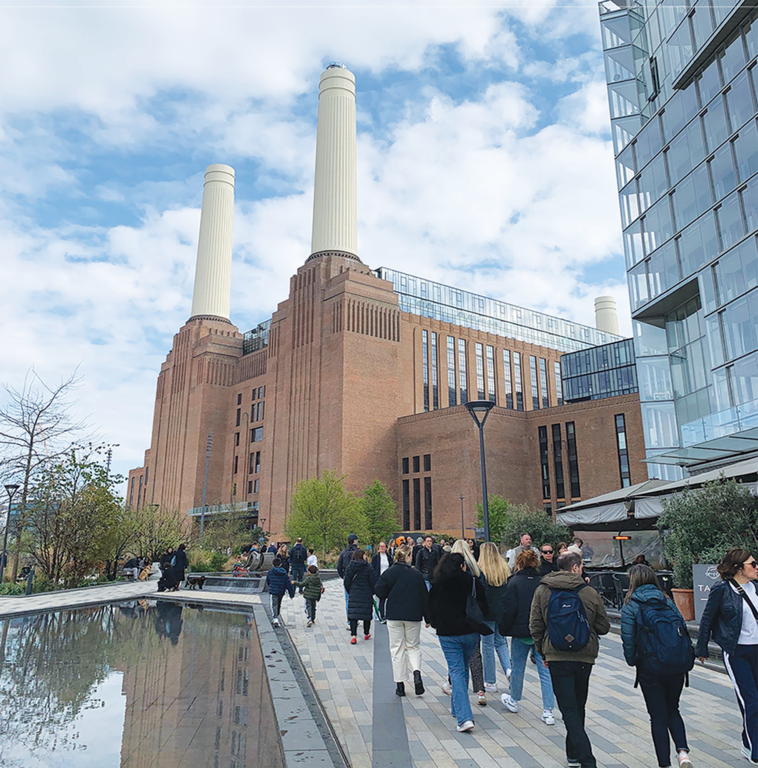 Built during the 1930s, Battersea Power Station has long been an important London landmark. It was designed by Sir Giles Gilbert Scott who was responsible for Liverpool Cathedral and also designing the country's famous red telephone boxes.
For nearly a century the decommissioned coal-fired power station, with its four towering chimneys, remained a fixture of the city's skyline. Made famous by Pink Floyd who used it on the cover of their seminal album "Animals" (complete with flying pig), it seemed that no one knew what to do with this iconic building.
That was until a consortium of Malaysian investors purchased it in 2012 and officially opened their new development a decade later. The total cost for this has been given as more than £9 billion with the centrepiece being the transformation of the power station itself. So now, after years of disuse, the power station has been transformed into a mixed-use development that is one of the capital's most exciting new areas.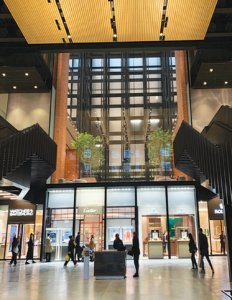 During a recent trip to London, I decided to take a look for myself via the new purpose built Northern line extension linking Nine Elms to the new Battersea Power Station underground. Incidentally, this is the first new station to be built in London in over 20 years!
I was duly impressed at how the developers kept the Grade II listed exterior. This extended to appointing two of the companies who produced the original 6 million bricks when a further 1.75 million were needed. Using the same clay and hand-throwing techniques that they had last century, they were also required to match the new bricks perfectly to the shades of the originals.
The interior of the power station has been reimagined as "Electric Boulevard", which is in fact some rather high-end retail outlets. Notable brands include Ralph Lauren, Under Armour, Jo Malone, Hugo Boss, Abercrombie & Fitch, Rolex and Paul Smith. There are also the more expected retailers such as Marks and Spencer, Uniqlo and the most stunning Zara store ever.
There is also a new park situated along the banks of the River Thames designed to be sustainable, inclusive, and diverse. Certainly, it is a haven for dog walkers – I have never seen so many Dachshunds in one place! Most of the popular dining destinations like Wright Brothers, Gordon Ramsay, Bread Street Kitchen, Street Pizza, Megan's and Fiume, to name but a few, have bowls of water inside and out for four-legged guests.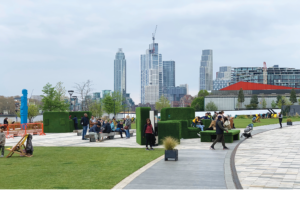 When you're next in London go take a look. The Power Station is open from10am to 8pm Monday – Thursday, 10am – 9pm Friday and Saturday, and 12pm to 6pm on Sunday As well as access via the new Northern Line extension you might also want to try getting there by using London's River Bus. operated by Thames Clippers