OPTICIANS AND TREATMENT IN THAILAND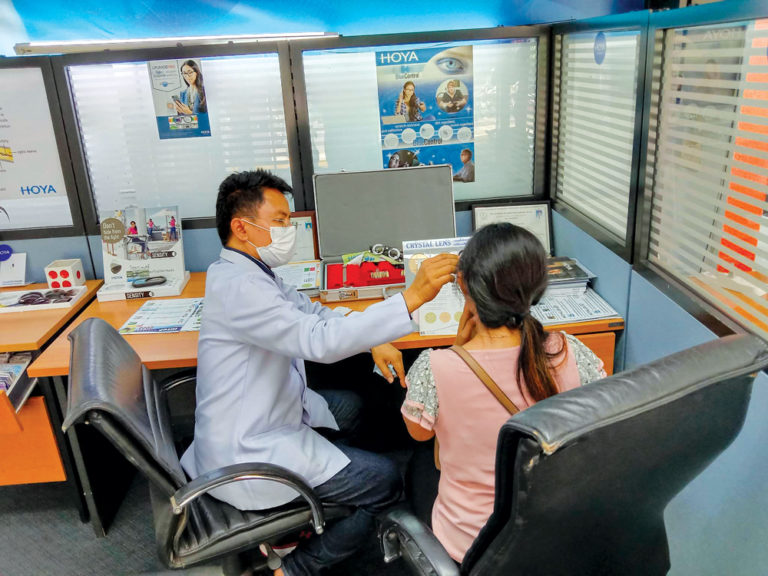 If you're looking for some new eyewear, then Thailand gives you a wide choice of outlets to go to. At the last count there were over 15,000 nationwide stores to choose from including individual shops and chain stores. There are however, only just over 1,500 qualified opticians, most of whom are business owners and can conduct eye tests, sell frames and lenses including contact lenses, and do frame repairs from there own premises.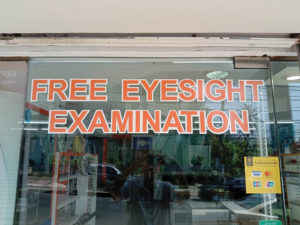 There is a rising demand for eye care in Thailand, principally driven by the kingdom leading the way in mobile internet use with people spending a near five hours per day using there devices. This is leading to an increase in Myopia, or nearsightedness, and Presbyopia, which makes it difficult for middle aged and older patients to see things up close.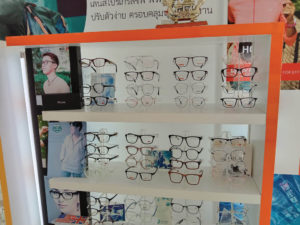 Of course, being Thailand, the fashion and luxury market takes up 25% of the total sales here but that still leaves a lot of people looking for prescription lenses and updated eye tests. Pattaya has dozens of retail eyewear outlets but the qualified opticians are harder to find. We here at Discover Pattaya have a few regular customers for glasses and lenses and have been using Asian Optical, who are located on Pratumnak Soi 4, for many years now. We would not hesitate to recommend them to anyone needing a proper eye test and an update on their current prescription.
Of course you cannot give recommendations lightly for something as serious as your eyesight and it is only after many years of good service, on both prescription glasses and contact lenses, that we would do so.
They have an excellent choice of frames and lenses, and if after your eye test you need a different prescription the new lenses can be ordered in for you to be collected when ready.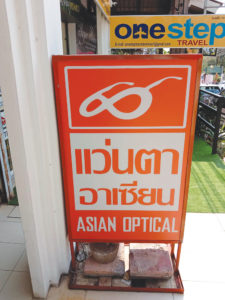 Asian Optical are on Pratumnak Soi 4, about 150 metres on the left coming down from Pratumnak Hill, next to the 7/11. You can also ring 091 749 9965 or 081 001 0418 to book an appointment.