Are Red Bull set to Dominate F1 in 2023?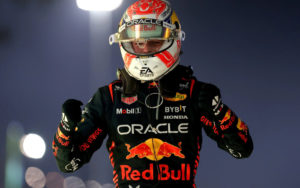 The 2023 F1 season hasstarted with a dominant performance by Red Bull in Bahrain where Max Verstappen, the number one driver, beat his team mate Sergio Perez by 11 seconds with the rest well beaten off. George Russell, who drives for Mercedes, has publicly declared that Red Bull "have the title sewn up" and continued "I don't think anyone is going to be fighting with them this year. I expect they will win every single race this season". A sad state of affairs for Mercedes, the other teams involved and the millions of F1 fans around the globe.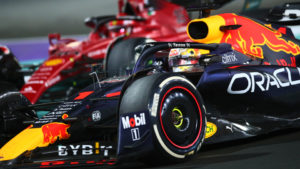 One glimmer of hope that has been partially dashed already by the Bahrain result is the fact that Red Bull have a 10% wind tunnel time penalty for a breach of the cost cap on top of the already limited time they have available after winning the title last year. For anybody unfamiliar with this, the time allocated to test the car in conditions similar to the actual race in the wind tunnel is strictly regulated by the powers that be and because of the restrictions on Red Bull it may be that the other team's car development through the season develops better. Although if you believe the bookmaking industry, this is a faint chance indeed.
There are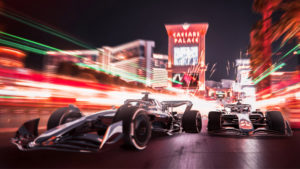 some interesting things happening in the coming F1 season, in spite of the overwhelming superiority of Red Bull. A record number of 23 races are set to be run and that would have been 24 until the cancellation of the Chinese race and the decision not to replace it. However, the real talking point of the season will be the first staging of the Las Vegas Grand Prix in November. This is really ambitious stuff from both the city and the F1 organisers and it looks like the Vegas edition of F1 is trying to become the main attraction on the calendar. A massive paddock is being constructed in the city and the course itself will include the famous "Vegas strip" as the main straight, creating a spectacle that few, if any, sports can match.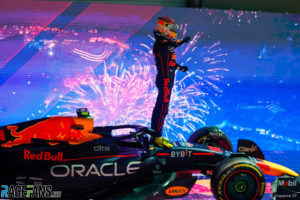 The USA is staging three races this year including the usual leg at the "home" of F1 in the States, Austin Texas. Miami is the third venue and this year's race will be the second of a ten-year contract. One amazing innovation for the race is that the paddock is going to be built inside the Hard Rock Stadium, with spectators allowed in to watch the whole thing from the stands. Incredible stuff.
So there we have it. A season that looks likely to be a lap of honour for Red Bull and Verstappen, unless something goes horribly wrong. Let's hope the other teams can close the gap as the year progresses but whatever happens, you can be sure that F1 will throw up some surprises and plenty of thrills and spills.