THE DP WORLD TOUR RETURNS TO THAILAND
The European golf tour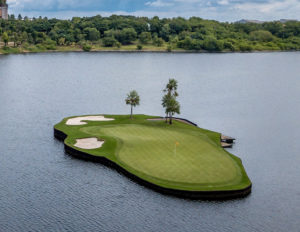 returned to Thailand after a seven year wait when the Thailand Classic was played at Amata Spring Country Club recently. The wonderful Thongchai Jaidee, Thailand's greatest ever player and the first golfer from the Kingdom to ever win on the European Tour, came back to play in his homeland and give his support to an event which will now hopefully be a regular fixture on the DP Tour schedule. He was amongst several Thai players in the line up but a home win never looked likely in a strong looking European field but I'm sure Thongchai will continue to be a force on the US Seniors Challenge Tour, where he has already won an event. What a terrific Ambassador for the game in Thailand he has been.
The winner of the tournament was Thorbjorn Olesen from Denmark, who won by four strokes and secured his seventh European Tour win. The winning score was the lowest of the season so far at 24 under par and you would think that the organisers for next year's event will toughen things up to make it more of a test for these quality players, wherever the event is held.
Some of the name's who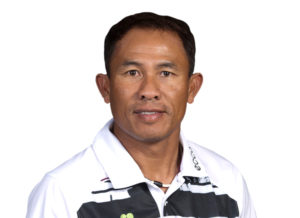 competed will be familiar to golf fans and they included Nicolai Hojgaard, Rafa Cabrera-Bello and winning Ryder Cup captain Thomas Bjorn, amongst many other tour regulars.
Oliver Hundeboll, newly arrived on the DP Tour after graduating from the Challenge Tour last year, won himself a beautiful BMW iX xDrive 40 with a hole-in-one at the par three 13th on the final day. He said afterwards that he was actually unhappy with the stroke that he played but it landed on the left hand side of the green and the slope just fed the ball towards the hole. "We went crazy up here" said the rookie. "It was great way to finish the tournament". Absolutely!
It was good to see the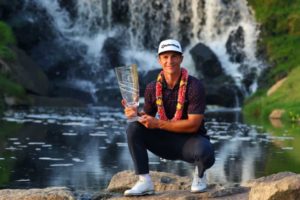 tournament attract so many of the quality players that are regulars on the DP Tour and an added bonus for the spectators was that tickets were free for the entire four days. All you had to do was register for your online ticket, present it at the gate and that was it. An excellent idea to get the crowds in for this first event and let's hope that they get the support of the public next year.
At time of writing the LGPA Honda Classic is about to get underway at Siam Country Club, a high class event which attracts the best women golfers in the world. With the return of the DP Tour, February 2023 will be a month to remember for golf in Thailand.