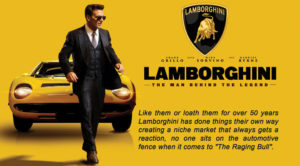 Like them or loath them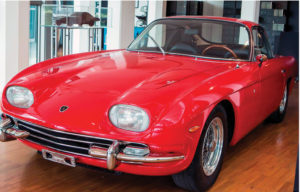 for over 50 years Lamborghini has done things their own way creating a niche market that always gets a reaction, no one sits on the automotive fence when it comes to "The Raging Bull".
Ferruccio Lamborghini first became famous for his tractor business which aided Italy's Industrial growth after WW2. His wealth enabled him to afford the very best, including many high performance sports cars. He purchased many Ferraris over the years but often had to repair the clutch and transmission.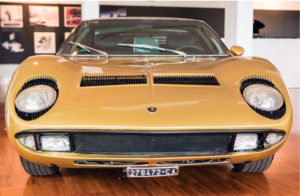 When he suggested to Enzon Ferrari how to make improvements his advice didn't go down too well. This resulted in a row and some insults that inspired Ferruccio to build his own high performance car to show Ferrari how it should be done. The first model from the new company was the 350 GT, powered by a 3.5 Litre V12 engine with twin camshafts. Another feature of the first Lamborghini that has stood the test of time is Giotto Bizzarrini's V12 engine design.
Following on from the success of the 350 GT the Lamborghini Miura set new standards that the company has attempted to follow still to the present day, cutting edge design, style, and technology. Considered revolutionary the Lamborghini Miura was the star of the show at the 1966 Geneva Salon.
The importance of the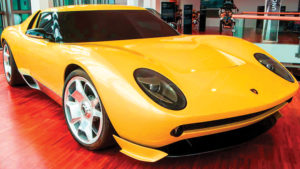 Miura in Lamborghini's history is illustrated by the one-off Lamborghini Miura Concept, a modern interpretation of the Lamborghini Miura, based on Murciélago mechanicals and paying homage to the 40th anniversary of the original.
By the late 1970's Ferruccio sold off most of his interests in the company and retired to his estate in Umbria to pursue his winemaking. The firm's ownership has since changed many times to end up under the control of Audi. A biographical drama was released in 2022 Lamborghini: The Man Behind the Legend starring Frank Grillo. based on Tonino Lamborghini's biography about his father.