CHRISTMAS DECORATING HACKS
Have a colour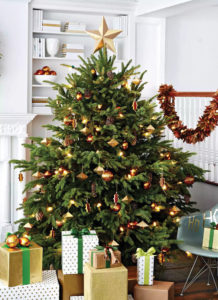 Theme
Quite often Christmas decorations are recycled from one year to the next but you can freshen things up by choosing a different colour theme each year. Perhaps a traditional Green and Red or more modern White with Gold ? Decide on your theme before you start shopping for your embellishments and ornaments. That will help you to stay focussed when confronted with the dazzling arrays of twinkling tinsels and baubles.
Use Fircones to make your own displays
If you like a more natural effect using pinecones can be a great decor project, and you can use them in many creative variations. For example you can make a DIY pinecone wreath or table decoration. Use your fircones naturally or spray them. Gold, silver or white works well.
Edenko at Baan and Beyond have these in stock………………….Ed
Make Your own Advent Calendar
A fun treat for kids and adults alike, advent calendars are easy to make and can be filled with fun treats and sweets for the run up to Christmas day. You can even make an advent calendar for your kids by using a baking tin and some coloured paper to unveil little toys inside each day. Or simplest of all just one with numbers of the month on and at the back a little message, good deed for the day or directions to where a treat can be found – treasure map style!
Use Family Photos
Add a little extra festive cheer to your gifts by using family snapshots in the place of name tags. Simply print digital photos and cut them into decorative shapes to attach to your presents.

Or you can also us

e your favourite family photos for your own DIY photo garland. Glue your photos onto card and then hang them using plain or colored twine and clothes pegs. You can reuse the same garland each year by just updating old photos with new ones.
Keep it Fun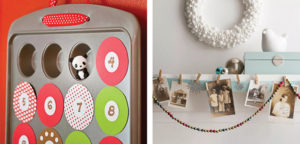 Keep things as simple as possible do as much or as little as you want and involve the kids to keep it fun. You don't have to have everything homemade, buy in the items that you find just be too tricky to make yourself. Edenko at Baan and Beyond have an amazing collection of Christmas decorations to get you started.
Make sure to enjoy your Christmas and have a Very Happy New Year!