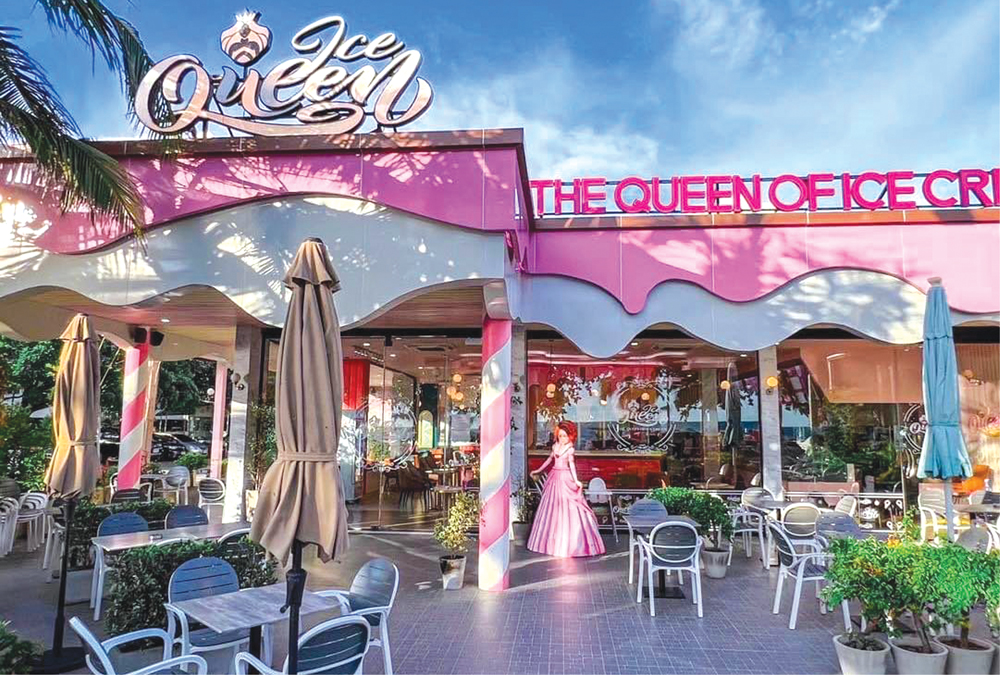 One year since they opened on Jomtien Beach this gelatteria is now so popular the owners are planning to open a second branch. Open 7 days a week from 8:30 a.m. until 11:00 pm in fact the evenings are proving to be a very popular time.
With a dazzling array of ice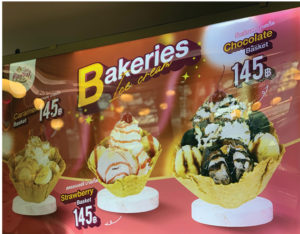 cream flavours there are even bubble gum options for the children as well as firm favourites such as Rum and Raisin, Vanilla and Pistachio for the adults.
I asked what makes these icre creams taste so good and as well as the fact that they are all home made from fresh ingrediants the Ice Queen prides itself on some extra finishing touches.
For example they use Belgium and Swiss chocolate for their chocolate ice cream and raisins are soaked in rum for 48 hours before being added to the ice cream.
You can even watch the industrious staff through the glass wall into the kitchen where not only ice cream but amazing patisseries are also made in house. Excellent coffee and healthy breakfasts are also a speciality so go visit them with the kids (young and old!).