THAILAND'S NEW GENERATION OF SNOOKER CHAMPIONS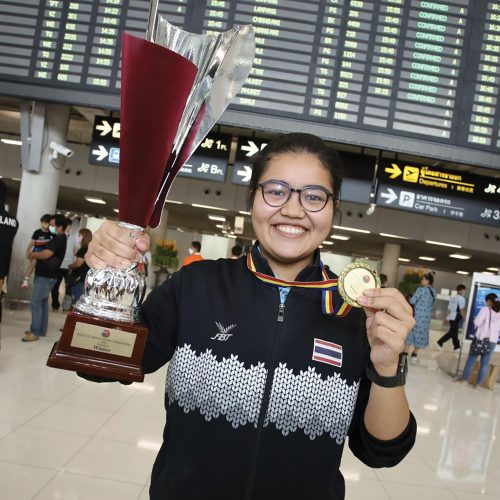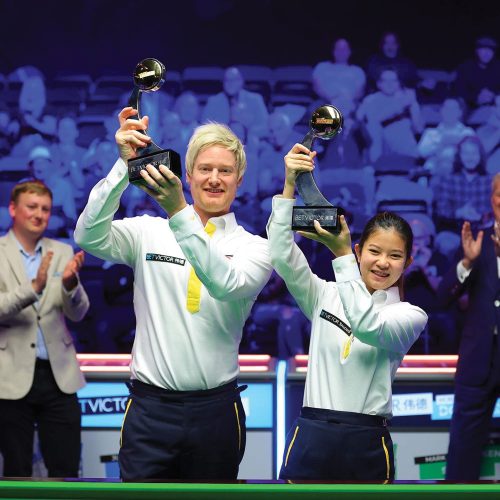 Although the men's game in Thailand is suffering from a lack of new stars coming through at the moment, the Kingdom doesn't have one male player in the World top 64, the young women are making a fantastic impression and have had some excellent results lately. In August of this year the Women's World Under-21 championships were won by 14 year old Panchaya Channoi, nickname "Mind", defeating a young lady from India, Anupama Ramachandran, who had beaten her in the round robin stage of the tournament. The Indian star had also beaten another promising Thai, Ploychompoo Laokiatphong in the semi-final and was an extremely tough opponent. This was a tremendous achievement for someone so young and as a result she was invited to play in the IBSF World 6-Red Championships in Kuala Lumpar. A nice touch on her return to Thailand was that she was met at the airport by the president of the Billiard Sports Association of Thailand, Suntorn Jarumon, who pledged to support not only "Mind" but all the other youngsters coming through.
Another exciting win that really turned the spotlight on the Thailand women's game was the World mixed doubles, held recently in the UK, where Nutcharut "Mink" Wongharuthai was playing alongside Australian World men's number 3 Neil Robertson. Because of the participation of the top 4 in the world men's game, Robertson, Ronnie O'Sullivan, Judd Trump and Mark Selby, this event drew a great deal of publicity and the 74 break of "Mink" in the semi-final to get them through was a particular highlight.
The young Thai champion was already causing a stir in the women's game, having become the first Thai winner of the Women's World Championship in February of 2022. She had already been runner-up in 2019 and had won her first ranking tournament, the Women's Australian Open, later that same year.
The world mixed doubles format has proven very popular and there can be no better way to give the ladies game exposure than to play alongside the best players in the world, male or female. Hopefully the event will be become a permanent fixture on the yearly schedule and give the top women players the screen time the game needs. With their performances in Snooker and Golf to name just two, Thai sportswomen are making a big impression on the world stage.