DISCOVER PATTAYA AT DICEY REILLY'S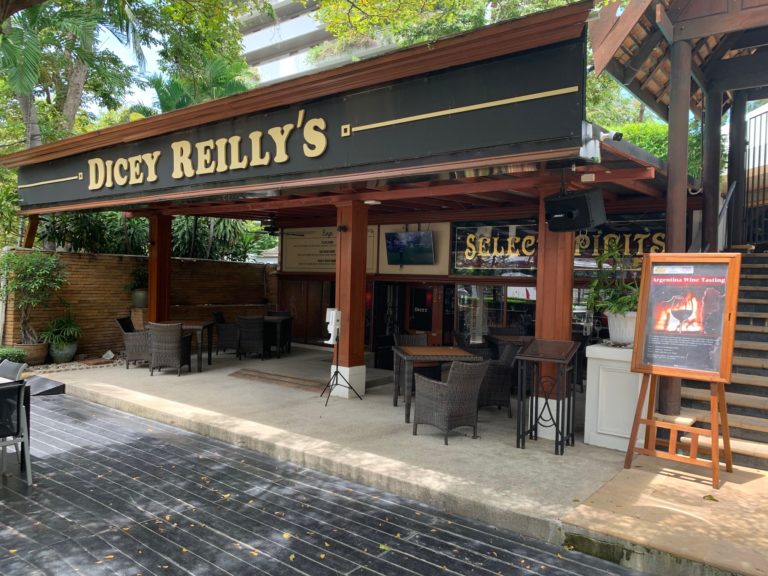 Discover Pattaya were invited along to sit down to the Sunday Carvery at Dicey Reilly's recently. The pub and restaurant itself is very comfortable, with plenty of seating, and any sports fans will feel at home as there are screens throughout showing a wide variety of action. It also has an excellent outdoor space, which before the pandemic was used to showcase live music and serve pizzas and we are told will do so again, now that people are returning to Pattaya.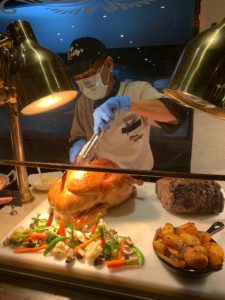 The menu for the carvery, because of the connection with the Avani Hotel, has been expanded and includes many international dishes to go alongside the traditional fayre. We sampled some delicious Indian dishes and the restaurant is going to feature more of them as the year goes on. When you do go along I would urge you to try them, the Chicken in Spinach and butter sauce was amazing!
All three courses are well catered for and starters include soup, a really good quality salad station and a pasta choice that is cooked and prepared as you order. For the mains we had beef, turkey and pork for the meats and they were all beautifully cooked, the turkey virtually melted in the mouth, and they were accompanied by all the trimmings. Other choices included fish and chips, a terrific Penang curry, the Indian choices mentioned above and something they called a pork pie, which turned out to be a variation on Shepherd's pie topped with mashed potato and cheese. We loved it!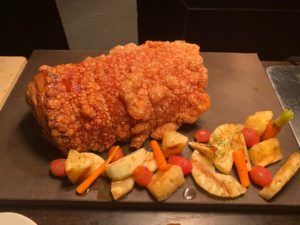 I have always been slightly wary of the dessert stands at carveries and the like. I have visions of the same thing being wheeled out time and again but duty called and after sampling what was on offer here, I admit I was wrong, certainly in this case. The cakes and desserts on offer, including Pecan pie, Apple pie and a dizzying variety of others, were as fresh as they could be and were absolutely delicious. It was really good to see in a family friendly place like this.
The staff on the day were uniformly excellent and the bar offers a wide variety of beverages. We tried the red wine and draught beer and both were fine. It looked like the barman could mix a mean Bloody Mary too!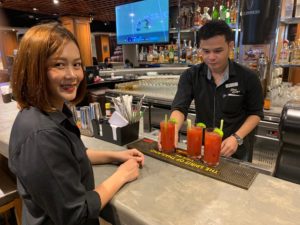 Alongside some specials that are being offered throughout the week the Carvery itself, which is priced at 675 Baht per person net, is offering a pay three get one free offer on a Sunday throughout October, which would get a party of four in for around 500 Baht per head, which is marvellous value. If you have family children under twelve are half price too.
All in all we can thoroughly recommend Dicey Reilly's Sunday Carvery as a place that will have something for everyone, both young and old alike.