deehiy.com – real estate made easy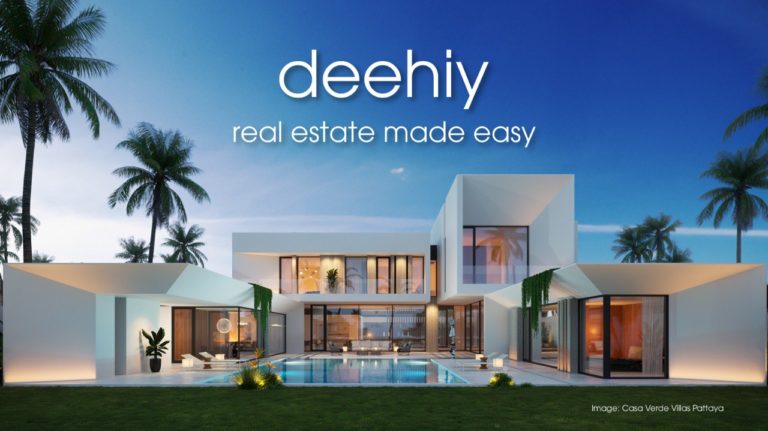 deehiy.com pronounced "d-hi" means "home" or "at home" in the language of its Swiss founder Mendes Cavin; a carefully chosen name for a tech driven global online real estate marketplace simplifying the process of buying and selling property from the comfort of a couch.
Mendes explained, "deehiy.com was born of the idea that the whole world has evolved into the tech era of the 21st century with companies like Airbnb, Uber and Amazon, simplifying everyday tasks, yet real estate, one of the oldest industries of mankind, is in principle still the same as it has been for the last 2000 years."
The company originally founded in Thailand in March 2022 by a hotelier, a restaurateur and a software engineer, has moved quickly from its original idea of providing a user friendly property platform to an international property marketplace for sellers, buyers and agents. "The concept of online marketplaces for properties is by all means nothing new", Mendes explained, "but what we believe sets us apart from the ocean of property platforms is simplicity, design and global reach". In June 2022 deehiy.com first launched its trial platform with very few features based on WordPress. Throughout the following two months, the platform reached 100 listings in 7 provinces of Thailand. With more features and tools for users, the platform then grew an additional 80% in a matter of days. Thereafter they opened new markets such as Luxembourg and Switzerland with first listings.
The company's objective, so the three founders say, is to simplify the process of selling and buying based on Steve Jobs' Three-Click Rule. Although heavily tech driven, their major focus lies on user friendliness, offering the tools needed for a swift acquisition or sale for free at zero commission. The company is currently working on a fully integrated CRM (client relationship management) tool, advertising boosts and a new algorithm to refine its own search engine.
But that is by far not all. The diversity in their background is as diverse as the company itself. In addition to their online marketplace, deehiy also develops its own residential properties within Thailand and has its own real estate agency working with what they call 'Sales Representatives'. These Sales Representatives are freelance agents or agents of other companies who wish to use the features of the platform for free and monetize in various ways. It is definitely an exciting company to watch.