17th PropertyGuru Thailand Property Awards hope for gradual recovery of Phuket real estate market
DEVELOPERS IN PHUKET AND OTHER RESORT DESTINATIONS WILL BE RECOGNISED AS TOURIST MARKETS REVIVE DEMAND
Development companies and projects in Phuket and other tourist and holiday home destinations may compete for various coveted titles

Long-running programme returns alongside reopening of Thailand to international visitors with diverse range of categories, including new titles

Exclusive gala celebration will take place 25 November 2022 ahead of the 17th PropertyGuru Asia Property Awards Grand Final, both in Bangkok

Resort and hotel developers triumphed at last year's Awards in Thailand and the Grand Final
PHUKET, Thailand — 27 May 2022
The latest edition of the PropertyGuru Thailand Property Awards, now open for nominations, will give prominence to the Phuket resort market and other real estate investment destinations across the country.
The PropertyGuru Asia Property Awards, organised by Southeast Asia's leading property technology company PropertyGuru (NYSE: PGRU), today hosted the Clink and Connect cocktail event for media and developers at the Marriott Phuket Nai Yang Beach, toasting to the enduring, resilient appeal of the country's tourist and holiday home destinations.
The event was held in anticipation of the exclusive gala celebration of the 17th Annual PropertyGuru Thailand Property Awards. The highly anticipated black-tie event, to be presented by Mitsubishi Elevator (Thailand), will be celebrated Friday, 25 November 2022 at The Athenee Hotel, a Luxury Collection Hotel, Bangkok.
Known as the longest-running programme of their kind in the country, the PropertyGuru Thailand Property Awards this year offer a diverse range of categories, recognising developers and projects in tourism markets as the country relaxes its entry requirements for international visitors. In Phuket, which has recently eliminated its pioneering sandbox scheme, eligible real estate companies may vie for such coveted titles as Best Developer (Phuket), Best Condo Development (Phuket), and Best Housing Development (Phuket).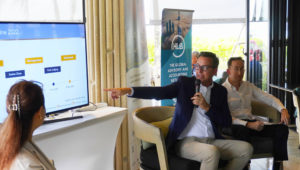 Key dates:
9 September 2022 – Entries Close
26 September – 14 October 2022 – Site Inspections
17 October 2022 – Final Judging
25 November 2022 – Gala Dinner and Awards Ceremony in Bangkok, Thailand
9 December 2022 – Regional Grand Final Gala Event in Bangkok, Thailand
Entries from eligible developers can be submitted online via: https://www.asiapropertyawards.com/en/nominations
A gradual recovery
The DDproperty Thailand Property Market Report Q2 2022, powered by PropertyGuru DataSense, recorded higher buying and renting demand in major tourist destinations such as Phuket, Chiang Mai, and Pattaya. As prices become more affordable in tourist cities, customers with strong purchasing power find more attractive opportunities for owner-occupation and long-term investment from Q2 2022.
Kamolpat Swaengkit, country manager of DDproperty, Thailand's leading property marketplace, said: "Energy prices and higher construction costs, together with the lack of labour and rising inflation and interest rates, are all factors influencing the real estate market recovery. As the country reopens, tourists will return but not to pre-Covid-19 levels, and other global factors such as China's zero-Covid policy and the geopolitical conflicts in Europe will play a part too. In the next three to six months, the overall domestic market will recover gradually rather than make a huge comeback."
Jules Kay, general manager of PropertyGuru Asia Property Awards and Events, joined Kamolpat at the Clink and Connect event to introduce the nearly 80 categories open to entries and nominees in 2022. This year, the PropertyGuru Thailand Property Awards have new titles for outstanding waterfront properties, branded homes, and leisure facilities, among other honours for achievements in development and design.
Distinguished developers
Distinguished resort and hotel developers were accoladed at the 16th edition of the PropertyGuru Thailand Property Awards in 2021. Awardees represented markets as diverse as Bangkok, Chiang Mai, the Eastern Seaboard, Hua Hin, Phuket, Samui, and the Thai upcountry.
Main winners of the 2022 PropertyGuru Thailand Property Awards will compete with winners from different markets outside the country for 'Best in Asia' titles at the 17th Annual PropertyGuru Asia Property Awards Grand Final, which will also be held in Bangkok. Thai developers last year collected regional wins at the 16th edition of the Grand Final, including the sought-after title of Best Hotel Development (Asia).
The 17th PropertyGuru Thailand Property Awards programme is supported by platinum sponsor Mitsubishi Elevator (Thailand); gold sponsors IHI and JLL; official portal partner DDproperty.com; official magazine PropertyGuru Property Report; media partners Think of Living, Discover Pattaya, and Hot Magazine; official cable TV partner History Channel; official ESG partner Baan Dek Foundation; official PR partner Infinity Communications; and official supervisor HLB.
For more information, email [email protected] or visit the official website: AsiaPropertyAwards.com.
–END–
NOTE: Use of the PropertyGuru Thailand Property Awards logo is limited to the publication of this article only.
PROPERTYGURU CONTACTS:
General Enquiries:

Richard Allan Aquino

Head of Brand & Marketing Services

M: +66 92 954 4154

Sponsorships:

Kanittha Srithongsuk

Regional Manager, Awards Sponsorship

M: +66 93 293 9794

Media & Partnerships:

Nate Dacua

Media Relations & Marketing Services Manager

M: +66 92 701 2510

Sales & Nominations:

Kritchaorn Rattanapan

M: +66 95 616 6461 E: [email protected]

Rattanarat Srisangsuk

M: +66 81 913 0599 E: [email protected]
ABOUT PROPERTYGURU ASIA PROPERTY AWARDS:
PropertyGuru's Asia Property Awards, established in 2005, are the region's most exclusive and prestigious real estate awards programme. The Asia Property Awards are recognised as the ultimate hallmark of excellence in the Asian property sector. Boasting an independent panel of industry experts and trusted supervisors, the Awards have an unparalleled reputation for being credible, ethical, fair and transparent. 
In 2022, the Awards series is open to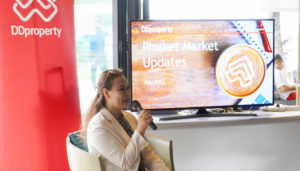 more than a dozen key property markets around the region. The exciting gala events welcome senior industry leaders and top media, as well as reach property agents and consumers via live streaming. Recognising excellence within each Asian market with a variety of categories, including green and sustainable development, each local awards programme will culminate in the PropertyGuru Asia Property Awards Grand Final, which takes place after the PropertyGuru Asia Real Estate Summit during 'PropertyGuru Week' in December 2022. 
For more information, please visit AsiaPropertyAwards.com
ABOUT PROPERTYGURU GROUP:
PropertyGuru Group is Southeast Asia's leading property technology company, and the preferred destination for over 52 million property seekers to find their dream home, every month. PropertyGuru and its group companies empower property seekers with more than 3.3 million real estate listings, in-depth insights, and solutions that enable them to make confident property decisions across Singapore, Malaysia, Thailand, Indonesia, and Vietnam.
PropertyGuru.com.sg was launched in 2007 and has helped to drive the Singapore property market online and has made property search transparent for the property seeker. Over the decade, the Group has grown into a high-growth technology company with a robust portfolio of leading property portals across its core markets company; award-winning mobile apps; a high quality developer sales enablement platform, PropertyGuru FastKey (https://www.propertygurugroup.com/fastkey); mortgage marketplace PropertyGuru Finance (https://www.propertyguru.com.sg/mortgage/home-loan); and a host of other property offerings including Awards (https://www.asiapropertyawards.com/en), events and publications across Asia.
For more information, please visit www.PropertyGuruGroup.com; https://www.linkedin.com/company/propertyguru