Breakfast at the Tram Restaurant Bar and Wine Cellar inside the Gems Mining Pool Villas.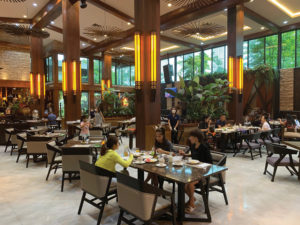 By Gloria
What an amazing venue in which to enjoy an extensive breakfast buffet!
Firstly the Gems Mining Pool Villas Resort itself offers a fantastic oasis of lush greenery and secluded villas in which to escape from the hustle and bustle of Bangkok or Pattaya situated as it is just off the motorway. Then there is the Tram Restaurant itself a vast, elegant space that continues with the resort's African design theme
We came here to enjoy the breakfast buffet which is available to outside diners as well as the resort's guests from 6:30 until 10:30 am. The cost, if you are not already staying at the resort, is 590 baht, and what an amazing selection you can enjoy for your money!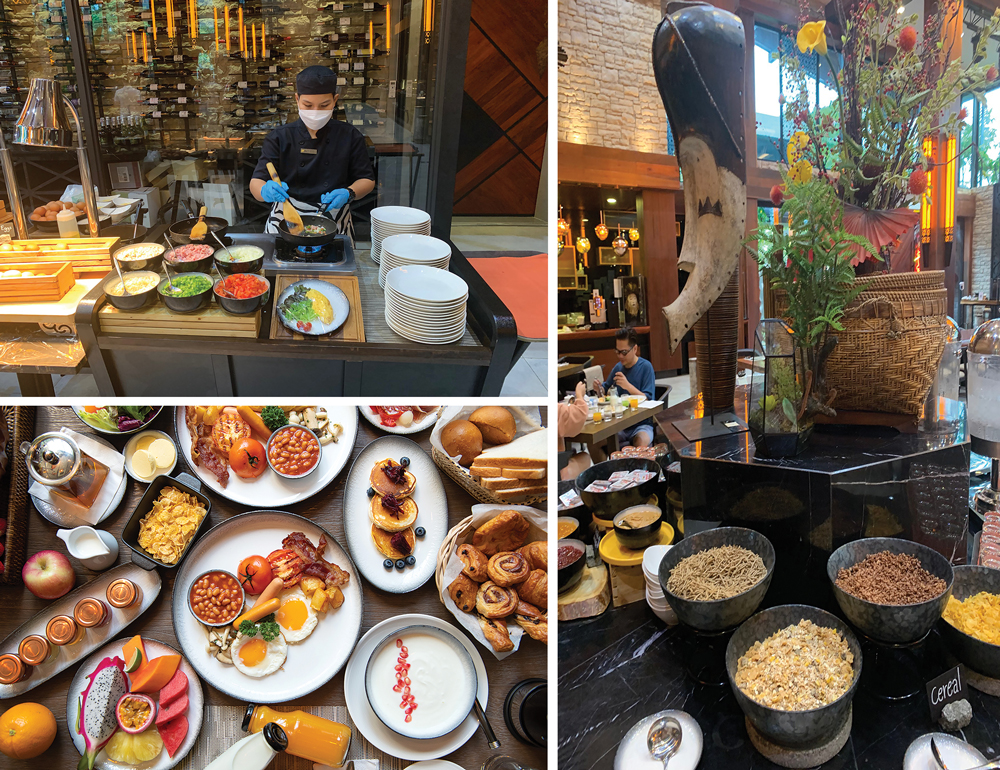 Firstly and for me most importantly there is a steady flow of tea, coffee, water, and juice. Most pleasingly the coffee is not merely from a filter jug, I was able to enjoy a couple of my favourite options of hot cappuccinos from the helpful and extremely pleasant serving staff. Also, the juice included more unusual flavours such as a very refreshing guava rather than just the usual apple and orange.
Am extensive selection stretched out in front of us – Thai options of traditional noodle soup and porridge alongside bacon, cereals, and an amazing egg station. With fresh fruit, salads, and even Miso soup available on the day, I was there. Should you have the time and the appetite the buffet really does extend from breakfast to lunch options with a fabulous selection of curries and rice.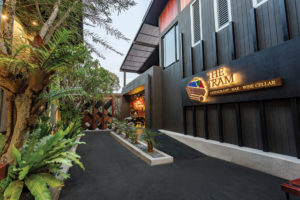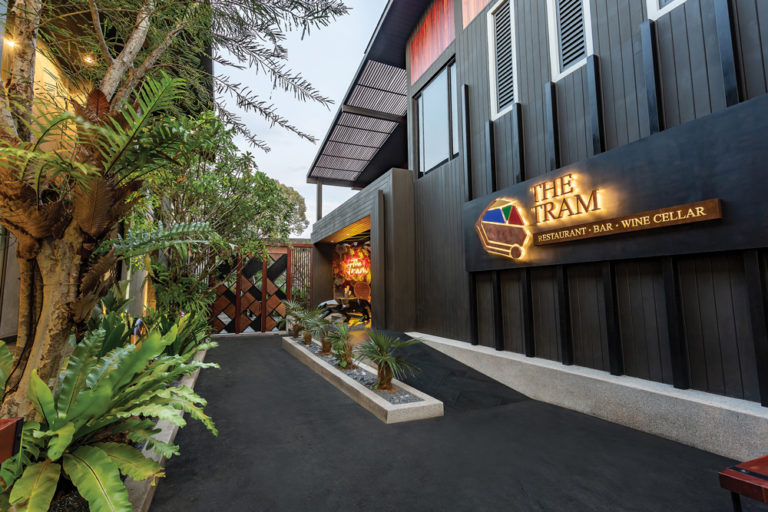 Check it out for yourself – The Breakfast buffet at
888 Moo.1 Nongprue Banglamung Pattaya Chonburi 20150
Telephone:
+66(0)38 222 222