RACING REVIEW 68th Rolex Giraglia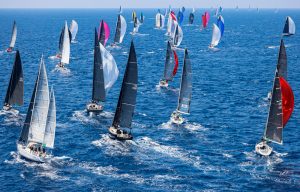 For nearly 70 years, sailors have been drawn to the allure of the Rolex Giraglia. From its humble beginnings in 1953 to its position today as one of the most important annual sailing events in the Mediterranean, the competition has always showcased the true spirit of the sport.
Rolex has partnered the event since 1998, an integral part of its longstanding association with both offshore racing and organisers like the Yacht Club Italiano (YCI) who provide a professional and competitive platform for sailors to demonstrate their commitment, passion and sense of community.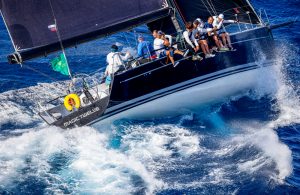 With no race held last year, this year's 68th edition demanded great flexibility and dedication from participants and organisers alike.
Despite travel complications, the 68th Rolex Giraglia attracted 138 yachts for an amended race that started in Sanremo, headed to Rade d'Agay just past Cannes, rounded Giraglia rock and finished in Genoa. That 124 yachts completed the course is testament to the preparation and skill of the competing crews.
The all-French crew of Imagine were delighted to earn overall victory on handicap. Co-owned by Gilles Argellies and Jean-Claude André, the Sydney 43 GTS sailed excellently, the team using their vast experience in anticipating constant changes in wind speed and direction. "It is a great feeling to win the Rolex Giraglia after some 15 to 20 years of participation" Andre said "The race demanded competence in every area, from the point of view of our boat, our crew and our tactics."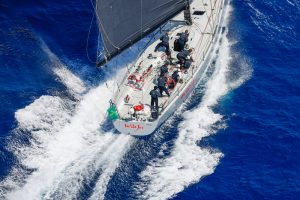 The Rolex Giraglia once again demonstrated its ability to unite and inspire the sailing community, its respect for both tradition and continuity, and an ability to offer a fair and challenging competition. Qualities which have made Rolex a proud partner of the event for nearly quarter of a century.
This article is republished by kind permission of 
WORDS BOB TAN
PHOTOS ROLEX / STUDIO BORLENGHI