By Gloria Jones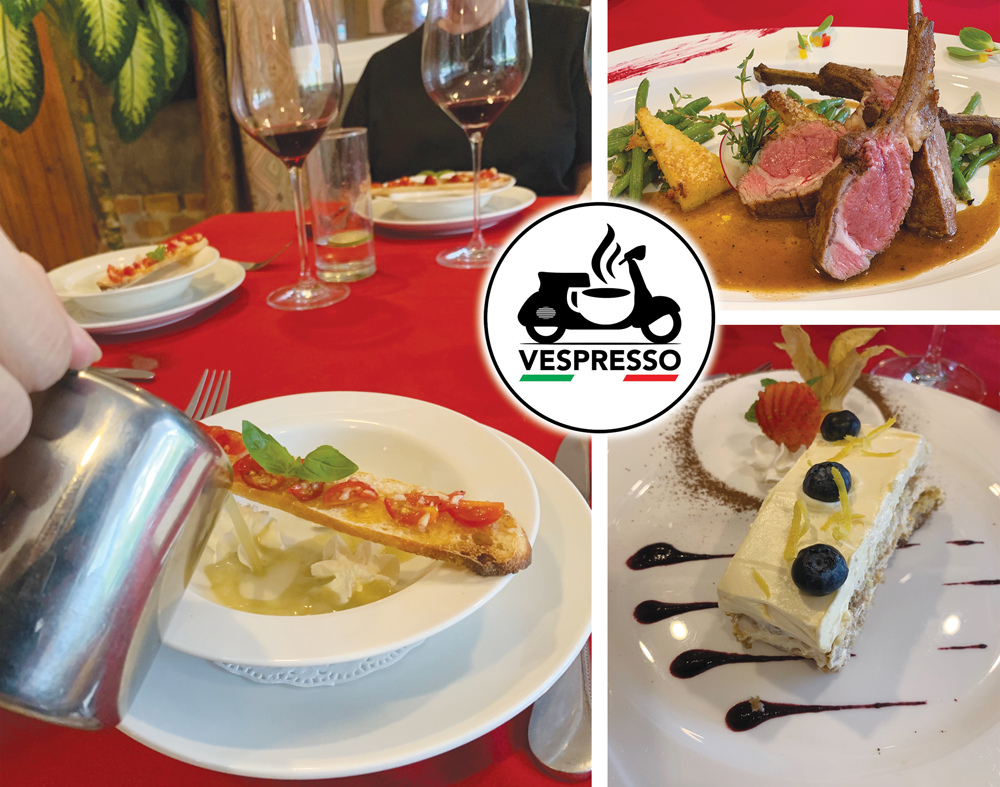 Originally intended as just a coffee shop it was evident that Dennis was far too talented to just bake cakes and panini. The son of beloved restauranteur Peter Faessler of "Ticino Restaurant and Vespa Bar", also in East Pattaya Dennis learned much at his father's side. Skills not only as a chef but also as a restaurant owner putting style, comfort, and service right at the top of the menu.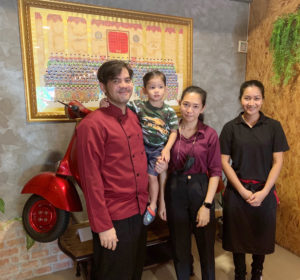 There's a very good a la carte Mediterranean menu with reasonably priced sandwiches, wraps, pasta and pizza, Ossobuco, Alsatian Tarte Flambee, Swiss Rosti, etc However, we decided to go for the Special Delight set menu and found that much thought had been given to the presentation and balance of the three courses that provided excellent value for money. Our starter was a homemade Italian basil cream soup individually poured at the table into bowls adorned with crunchy tomato bruschetta. Then Australian Lamb Rack served with al dente french beans and parmesan polenta. Now I am not usually a lover of polenta but this was absolutely delicious due to the juices from the lamb pan sauce accompanying it. Also. the lamb was cooked as ordered – Medium – and perfect.
Finally and rather worryingly for my waistline the dessert of Lemon Blueberry Tiramisu was too good to refuse and all three very satisfying courses came to a total of just 990 baht. My colleague chose the sauteed veal liver which he declared succulent on top of a very pleasing roti -his 3 courses topped up at only 740 baht   
The house red was a very acceptable Montepulciano and the service friendly and unhurried we comfortably sat and chatted for hours in this wonderful setting. The team here didn't mind at all and were very hospitable. There's a real family feel here with even the sign of a third generation to come from this culinary background.

Try Vespresso's International Cuisine 
Open Daily 11 am – 10 pm (Closed Thursday)
 Telephone 066 040 5823