The Coffee Detective visits Reader's Café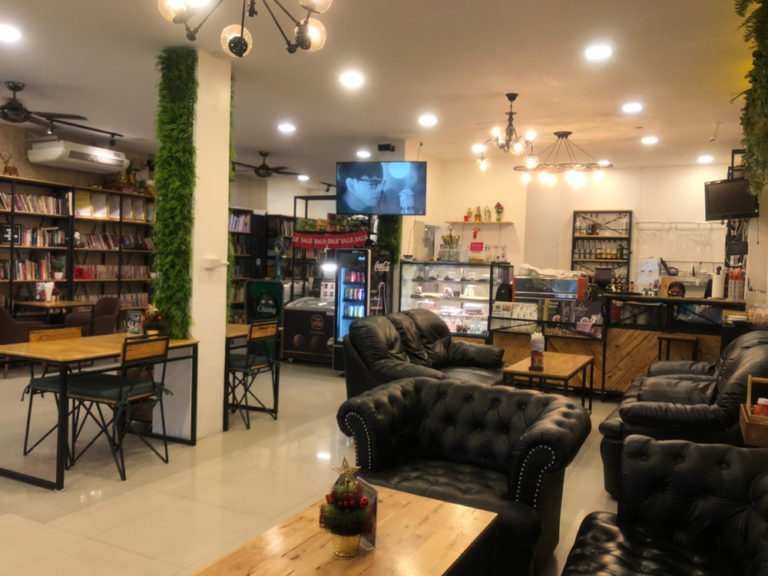 Having often driven past the Readers Café on Third Road a visit to this establishment has long been on the books…..(Forgive the pun…Ed!).
Readers Café features a massive bookcase with a vast variety of titles that you can read whilst you sip on your coffee. The Café is bright, cheerful and spacious offering multiple choices of seating.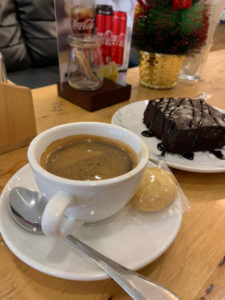 Location: ****
It is very conveniently located on 3rd road with plenty of street parking immediately outside. There is an extensive and brightly decorated outside area which is pleasant to sit in especially with the current lack of traffic.
Ambience: ***
The interior is spacious, comfortable and well designed with plenty of large counter areas and tables for the 'Laptop Warriors'. Also large sofas for those looking to relax and sit more comfortably.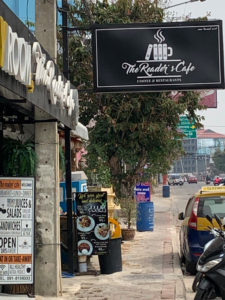 Quality of Coffee: **
The coffee is supplied by BonCafé and I believe that my espresso was their popular Mocca Dark blend of 100% Robusta. This is an adequate coffee with rich attributes and although I as an espresso fanatic personally find the blend rather trite, it is ideal for any coffee variation requiring the addition of milk.
Service: ****Price: $
Service is friendly and attentive and there is an extensive menu ranging from Breakfast to Classic, to Thai and even Indian dishes and prices are reasonable. I particularly loved their chocolate brownie!
Reader's Cafe can be found at 247/27-28, moo 10,
3rd Road, South Pattaya
Facebook: Reader's Cafe@ReadersCafePattaya· Restaurant