Local Karting back up to Speed Part 2
A look into kart racing in Pattaya by Andrew Seymour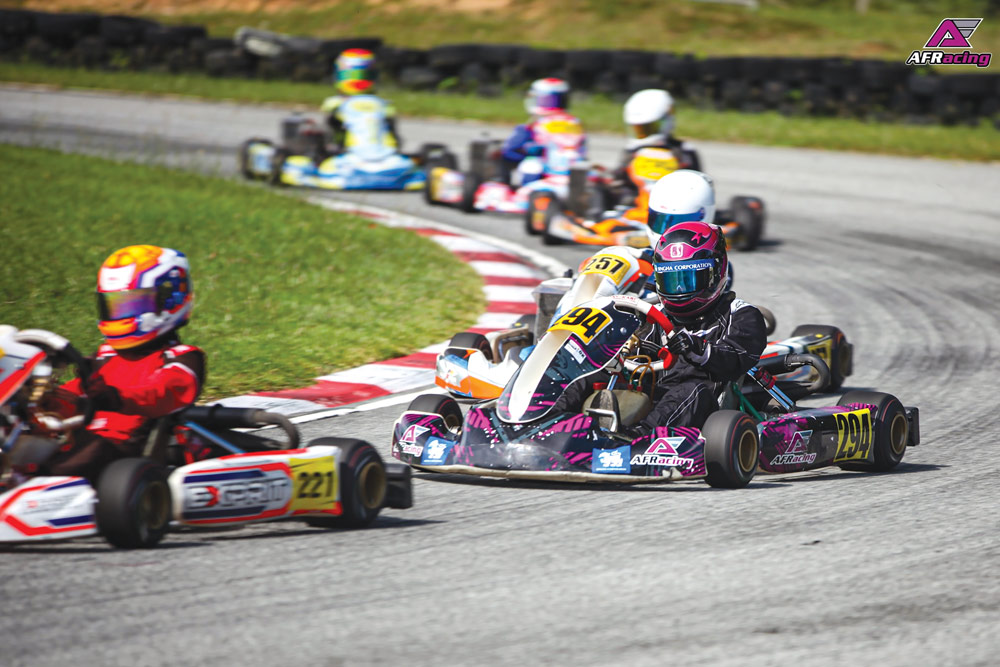 Following on from the last article about the growth of karting in Thailand, (November issue which can still be seen in BACK ISSUES, in the next few editions we will be highlighting some of the local Pattaya teams, their drivers and their efforts to help improve the sport both in Thailand and on the world stage. In recent years the level of professionalism in karting in the Eastern Seaboard has been raised, mainly due to the visions and investments made by groups of enthusiastic racers.
AF Racing is a well known race team both on the kart and car tracks around Thailand. Team Principal, Greg Bennett has developed a vertically integrated race team starting from junior and senior karting through to GTM in the Thailand Super Series events at Buriram. AF Racing is very much a family affair. Both Greg's sons, Carl and Frederick compete in the Senior and Junior classes respectively on the kart track while Greg himself is an up and coming driver in the GTM class on the big stage.2020 has been a very good year for both Frederick and Carl. Living and going to school in the Pattaya area gives them both a very good opportunity to practice more often at the Bira Circuit and this has shown through in their results.
Frederick, who competes in the Junior categories, launched his 2020 season at the Rotax Max Challenge. Throughout the five rounds that make up the championship, Frederick showed great improvement from finishing 14th at the end of the Round One final to finishing fifth and seventh in rounds four and five. He also competed in the Kart Association of Thailand Championships and young Frederick showed more improvement with a solid eleventh place in the first round. By the time round three rolled around, Frederick was already finishing inside the top ten with a great show of improved driver skills. Throughout the Rok Cup Thailand events he showed good qualifying speed in rounds two and three qualifying inside the top ten followed by a sizzling second pace qualifying in the final round. Mixed fortunes during the main races saw him finish lower than he expected however his improvement over the season was noticed by many onlookers and there are high expectations of things to come in 2021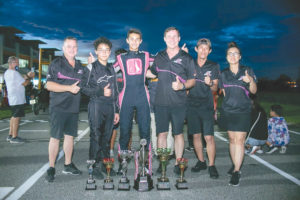 Older brother Carl, competing in the Senior category also started the season with the Rotax Max Challenge. After qualifying 6th and 3 wins in heats and pre-final, Carl finished the final in second place setting high expectations at the start of his 2020 campaign. Posting strong finishes in second place in round two and round four Carl topped off the season finale with a well deserved win in round five. The Rok Cup Thailand rounds two and three were also successful events for Carl with a third and second place respectively. Rounding off the Rok Cup 2020 season saw Carl take another well deserved third place showing his skill using different engines on different track layouts throughout the season. The standout improvement for Carl over the season has to be his strength and physical conditioning that shows in his consistency of lap times and ability to last the distance.
AF Racing have been diligently building their local team, taking on highly qualified technical experts, seasoned professional drivers as well as having a forward vision in developing a Formula race car for the talented local junior drivers to step up into in order to further their racing dreams. Team principal, Greg, has a vision for motor racing both nationally and regionally which he is very passionate about. All involved in motor racing in Thailand wish him and AF Racing all the very best of luck with that vision and look forward to seeing many kids come up through the ranks thanks to Greg's involvement.