With the iPhone 12's successful launch into Thailand, we look at how Apple's Marketing Continues To Capture The Imagination Consumers Worldwide.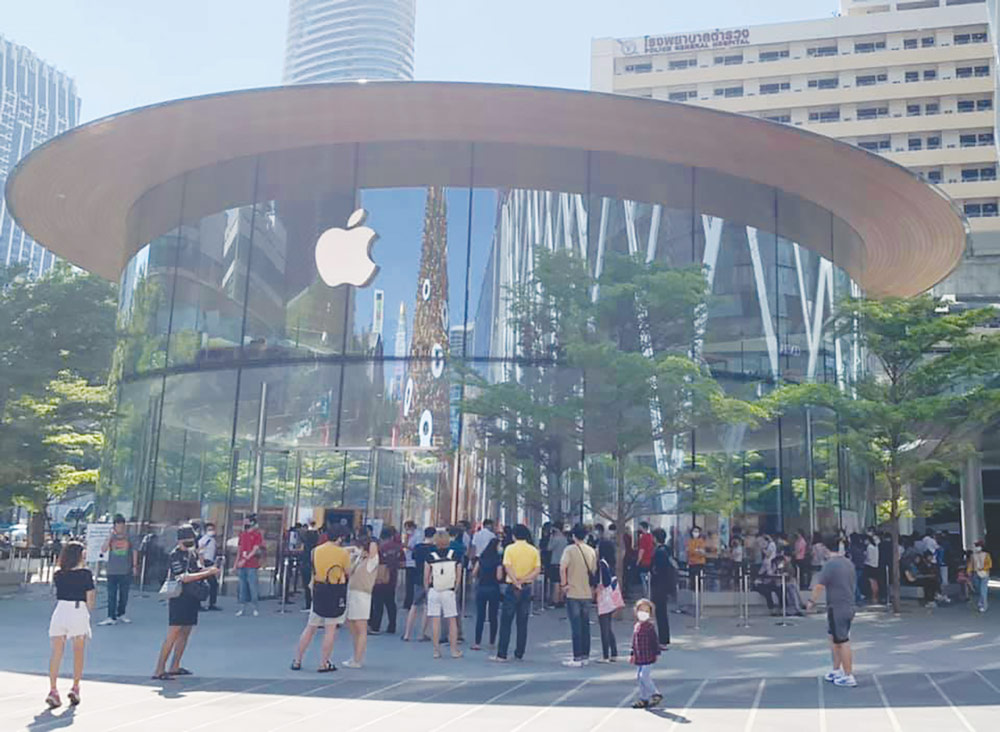 With the launch of its iPhone 12, there is a new feather in the cap of Apple, a company that has created a brand as recognizable for its marketing as its. products
With the first Macintosh commercial "1984" the public was introduced to a new perception of the computer. Airing during the Super Bowl, the "1984" spot led the field to introduce commercials as marketing events, to be shared across news channels and become "watercooler moments". Then throughout the 80s and 90s, Apple had a user-friendly approach in its commercials and sometimes took veiled potshots at competitors like Microsoft and IBM.
When Steve Jobs came back to Apple after the brand had floundered somewhat without him he did so with a series of black and white images of historical figures such as Muhammed Ali and Richard Branson entitled "The Crazy Ones,". He wanted to show misfits and revolutionaries that had changed the world, one way or another, whether loved or loathed. This then kicked off the "Think Different" tagline, which lasted until 2002.
The "Think Different" campaign introduced the iMac which looked like nothing else on the market. It came in colours, was easy to use and both the marketing and the iMac product itself were uncluttered, easy to understand, and beautiful to look at,
The iPhone was introduced at The Oscars and is now arguably the most significant product Apple has ever introduced. With its marketing, the Apple brand tapped into a spirit of creating moments to unite people and challenge users to be creative and original.
At the 2017 Apple Worldwide Worldwide Developers Conference, an apocalyptic commercial showed what the world would look like without apps. In the tongue-in-cheek spot cities devolved into chaos as people forgot how to drive, shop, and share.
Certainly, Apple needed to keep its sense of humour after scrutiny from antitrust oversight committees in the U.S and abroad, which led to some costly fines However in response to this the company has learned to become more transparent and focus on personalised content not needing third-party providers. They also released a new campaign emphasizing privacy and highlighting the dangers of using technology that doesn't offer the privacy features of Apple.
Every time Apple has a product launch, as they did this week with the iPhone 12, many pundits posit what could they possibly do differently than they've done before. Whether it's more cameras, a new design, or jumping into the streaming game. Apple always innovates and surprises, and so does their marketing. Apple known worldwide does not rest on its laurels but understands it must constantly market itself to be in the public eye and stay relevant and in demand. Apple is an iconic symbol and an inspirational brand for marketers everywhere.