Tips and Tricks for Surviving and Thriving in Alternative State Quarantine (ASQ)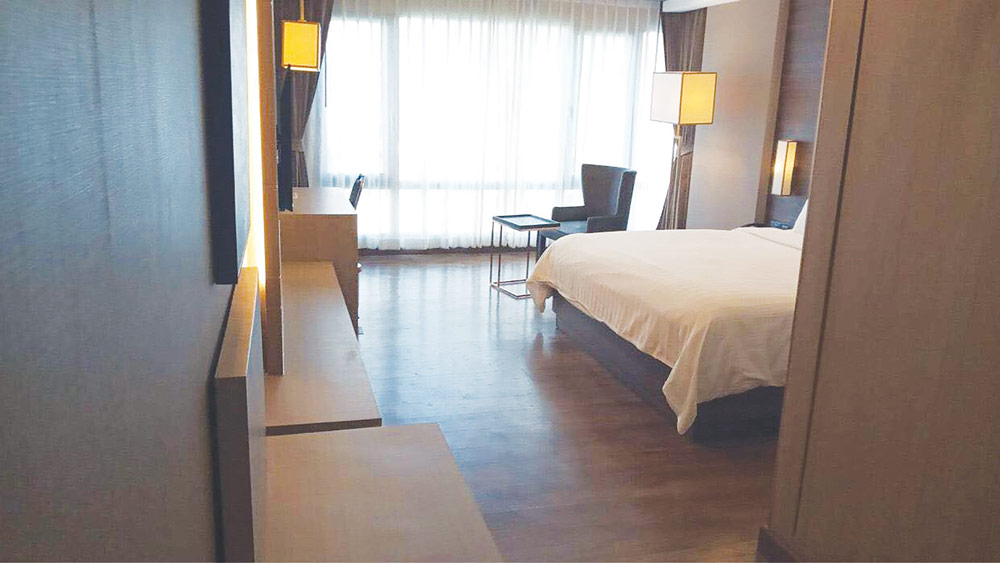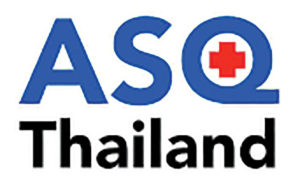 I'm currently typing this from a hotel room in Bangkok as another day of state ordered quarantine draws to a close. I've had an omniscient and nagging feeling of boredom since I arrived but most of the time it's trumped by how grateful I am to be back in the country I love and away from another UK lockdown – this time Winter edition.
Yesterday I had my first COVID test, which has come back negative (exhales), and means I can use the relaxation area on the roof for an hour a day leaving a mere 23 stuck indoors.
So, since I've got 8 days to go and nothing but time on my hands, I thought I'd suggest some tips and tricks that have made my ASQ time more bearable in the hope that they help the next weary traveler coming into Thailand from overseas.
1. Preparation is key
I can't state this strongly enough, prepare yourself for the mental challenge ahead.
As melodramatic as this sounds and whilst I won't go as far as comparing it to prison, spending 15 nights in a hotel room is quite the ordeal, and should be prepared for as such.
So, before you enter Thailand, think about how you can best utilise this time.
Ever wanted to get into Pilates, meditation or maybe learn how to nail a crossword? Well, now's the time to do it. I've bought myself a skipping rope and have decided to try and reconnect with my roots and finally learn some very very basic Italian.
You might not want to go down the "Raging Bull" route, so, take up whatever hobby or pastime you want. Just don't 'wing it'. Don't think you'll be able to take it day-by-day without planning anything because in no time your experience will quickly start emulating a certain Stanley Kubrick film.
2.Prioritise your needs
For those of us who haven't purchased a 200,000-baht hotel package, the likelihood of having a perfect ASQ room is (unfortunately) going to be quite small- if at least like me you've got a mid-sized budget.
To make up for this, I'd recommend deciding on and then prioritising the one thing you think is going to make your time better. For instance, you might want a huge room to get those steps in; a bathtub for the self-care experience, or maybe for you having a balcony is priority one. Whatever it is, pick your own priority and use that as the driving factor in choosing a hotel and stick to it. Making your environment as pleasant as possible is crucial for coping with it, so make sure you pick your own version of luxury.
3.Give yourself a Netflix pause beforehand
Goes without saying but Netflix, Amazon prime and generally all streaming mechanisms are vital while you're stuck in a 30×30.
So, wherever you stay double check you'll have a smart TV and if not insist that your TV has a USB port and then invest in a firestick or something similar – it'll be worth it's weight in gold. Once that's ticked off (ideally a couple of weeks before your departure date), turn off your Netflix account for a while. You'll be spending a lot of time in a room where there are minimal viewing options, either basic Thai cable or Netflix.
Best thing to do is to try and make all the shows/films as fresh as possible, give yourself a break from your favourite shows, and don't go back on Netflix until the 'What's New' section has been updated. If not, you'll be spending just over two weeks watching reruns or haven't got anything new to watch – there's only so many times a girl can watch "Friends".
4.Cutlery > Crockery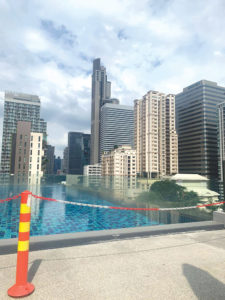 Before arriving I rather foolishly decided to take with me in my already overburdened suitcase, a knife, fork, spoon and a trusty plate. I'll put my hands up and say the plate at least was a really dumb idea.
You've probably already heard but just in case you haven't – while you're in ASQ (at least before your first COVID test) your meals won't be served to you on plates but in plastic containers with plastic cutlery. For some reason I thought this would be too awful to bear so took it upon myself to bring some porcelain 6000 miles. Frankly it isn't, eating out of plastic containers really is no big deal, and since heat is a bit of a priority (food can sometimes arrive at the room cold) I would recommend eating it as soon as possible, don't spend valuable time decanting it onto a plate for the sake of your sensibilities.
Cutlery on the other hand – while it might be a bit precious, was worth it. I don't know if it's just me, but I can't stand eating with plastic cutlery, it feels very bizarre (and sorry in advance for continuing the Jack Nicolson theme) a bit "Cuckoo's Nest".So, for the limited weight and space you may as well pack a knife and fork in a side compartment in your suitcase.
5.Thai option, Thai option, Thai option 
This brings me onto an altogether more contentious issue – food.
Definitely take some home comforts with you, I suggest packing something less binge-y (step away from the giant chocolate bar) and towards something that's a treat but can also be spread out across your stay – don't forget it's 15 nights so it's got to last. For me Yorkshire teabags and a tin of shortbread biscuits have been vital!
When it comes to your main meals, as part of your package you'll be provided three meals a day. At my hotel I was offered a choice of three options per meal: International, Thai option and vegetarian. In my experience the food has been a bit hit and miss, but luckily for me I've had more hits than misses which I know from the testimonials of others is pretty good going. I account for this being because I've hedged my selections. A general rule that has stood me well in Thailand, as far as food is concerned is: if you're in unknown territory ALWAYS go for the Thai option.
Ok- as previously stated I'm not talking about the luxury ASQ options because I can't comment on that but in general, I would say the chances that you're going to get a tasty Khao Pad Gai are far greater than that of getting an equally nice Bouillabaisse. I mean if someone asked you to cook a dish from your native cuisine using ingredients you know well and use regularly; you'd be better at that than something that could be completely alien right? Well the same rule applies. Stick to the Thai option and you won't go far wrong.
6.Don't forget to breath and be grateful
It's very easy to get bogged down with the monotony that is the ASQ experience, so much so that you forget to take a step back; breath and count your blessings.
With my native London back into the most stringent lockdown conditions, I realise now that I'm 8 days away from my long-awaited reunion with my beloved family… this is all worth it. While state quarantine is no picnic; there'll be a light-filled beach at the end of the tunnel.