Pattaya's rebranding and repositioning
Anyone who has been in Pattaya for any length of time will know that this is a city that has been extremely resilient and resourceful. When it comes to making changes and having to react to market pressures Pattaya is a master of reinvention.
Many residents will remember back in 2008 that Pattaya was a favourite destination for Russians. There were those who simply stayed for two weeks on a package deal holiday but others, more affluent, who were keen to invest in businesses and purchase property here. At that time many property agents would have in their employ a Russian speaker or at least know where to get good translation services to cope with the demand. Pratumnak was a particular Russian hang out with much of the signage in the nearby sois changed from English/Thai to Russian/Thai and even a "Russian market" created at Soi 6.
Unfortunately, however, the crash of the rouble in 2014 and the plummeting of oil prices jointly put pay to all that. Practically overnight the Russians stopped coming to Pattaya which then waited for its next major international influx and found it with the Chinese. Once again, there were serious investors arriving at the same time as the tour bus tourists. Wealthy mainland and offshore Chinese were keen to invest and would often purchase whole floors of condominiums rather than individual units, resulting in many property developers seriously making hay while the sun shone. Several agents and developers even ventured into China itself to take part in trade fairs, promote Pattaya, and set up joint ventures.
COVID-19 at the beginning of 2020 soon put a stop to this and although there is some hope that many investors are still keen to look at opportunities as and when they are allowed to visit Thailand again, the changing of Pattaya is, at the moment no longer a result of positive market forces but may actually turn out to be due to the negative effects of the worldwide pandemic. The lack of footfall, while international borders have been so severely restricted this year, can no more keenly be felt than in a city like Pattaya which has such dependency on tourism. For even though domestic travel is heartily encouraged by the Thai government many businesses simply cannot survive without international visitors.
However, if you look at what Thailand has in mind for Pattaya then it may be that some of the businesses that will close may actually aid the rebranding and repositioning of the city. As far back as 2014, the Thai Ministry of Tourism has expressed a desire for sites including Bangkok. Phuket and Pattaya to be developed as quality destinations and be rebranded in order to attract high-spending tourists.
For Pattaya specifically, it was stated that
"Pattaya, which is now stereotyped as a nightlife and beach resort city, will be refocused as a world-class sport and family destination." (The Nation Thailand)
Since then the increase in international standard golf courses, cycle tracks, sailing events, and improved sporting facilities in and around Pattaya has helped towards this aim. Even before COVID -19, there was a purge on guesthouses that did not have the correct hotel licenses. This has meant that many, mostly suited to backpackers and single travellers, have fallen by the wayside in favour of new 5 star hotels arriving.
The world-famous Walking Street if it survives at all, will certainly have to go through some changes, one of these has already been put into effect allowing the street to be open all day not as previously, only between 7 pm to 4 a.m. There are further plans to open it up for street food vendors and an area where the culture and tourism ministries can promote various events.
Stung by foreign headlines portraying Pattaya as "Sin City" and "The World's Sex Capital" provincial governor Pakkaratorn Teianchai told reporters whilst discussing Walking street "I want people to see that we are not like what they say. We are not allowing prostitution in these entertainment places" (Pattaya Mail)
There are several important non-red light,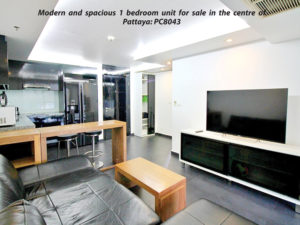 family-friendly attractions such as Nong Nooch Gardens, Khao Kheow Open Zoo, and The Sanctuary of Truth. There have also been considerable improvements made to the promenades and beaches in Pattaya and Jomtien in the hope of gaining a more favourable beach resort reputation.
Undoubtedly one of the most important factors to help with Pattaya City's repositioning will be the accelerated infrastructure to support the expansion of the Eastern Economic Corridor (EEC). Planners see the region as strategically important being close to Bangkok, and two major airports. With the planning of much-improved infrastructure including a light rail system, a high-speed train project, and highways that will connect ports and industrial parks growth in the area is very much hoped for.
As long as the strength of the baht doesn't deter too many foreign investors, then surely the increase of workplaces with more job opportunities for both international and domestic workers, will encourage families into the region and be the best help of all in Pattaya's rebranding.