Caprice a Jewel of European Fusion in the Royal Cliff's Crown.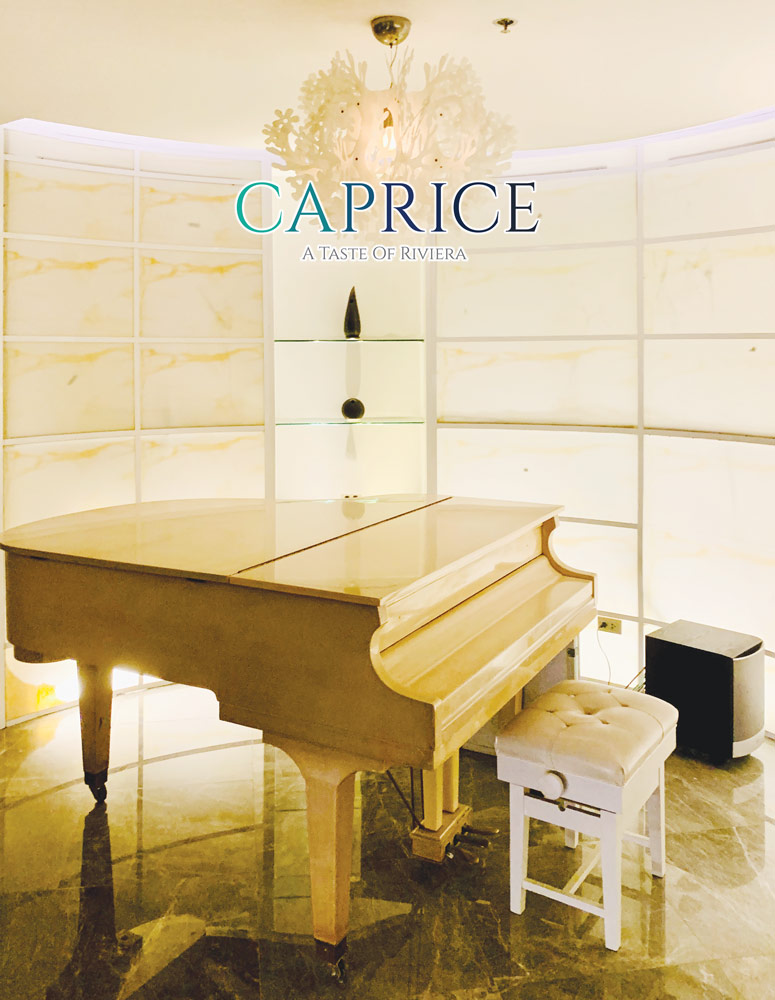 "Awarded Thailand Tatter's Best restaurant & Wine Spectator award, Caprice represents fine dining at its very best" This was certainly a bold statement to live up to, and after reading it online I was of course very excited to try Caprice for myself.
I've often wondered why we tend to recommend stand-alone restaurants and overlook the amazing choices available within the 5-star hotels right here in Pattaya. These hidden gems can be well worth a visit. For example, did you know that The Royal Cliff Hotel in Pratumnak has 11 restaurants? I certainly didn't and have only visited a couple: Breezeo and The Grill Room, so I thought I'd put this right with a visit to the undoubted jewel in the hotel's crown – Caprice.
As soon as you arrive at The Royal Wing Suites & Spa every part of the experience of dining here is special. From the entrance you are accompanied through a beautiful lobby into a glass- fronted elevator that allows you to fully appreciate the marvelous sea view up to the first floor.
Thereafter there is a wonderful panorama to be enjoyed along the terrace of the restaurant whilst inside, the modern decor exudes effortless style everywhere you look. From the impressive bar to the elegant and of course socially distanced tables, there are fresh flowers (amongst my favourites – the bird of paradise) on each and every one. The subdued lighting is just right, and the ambiance perfect.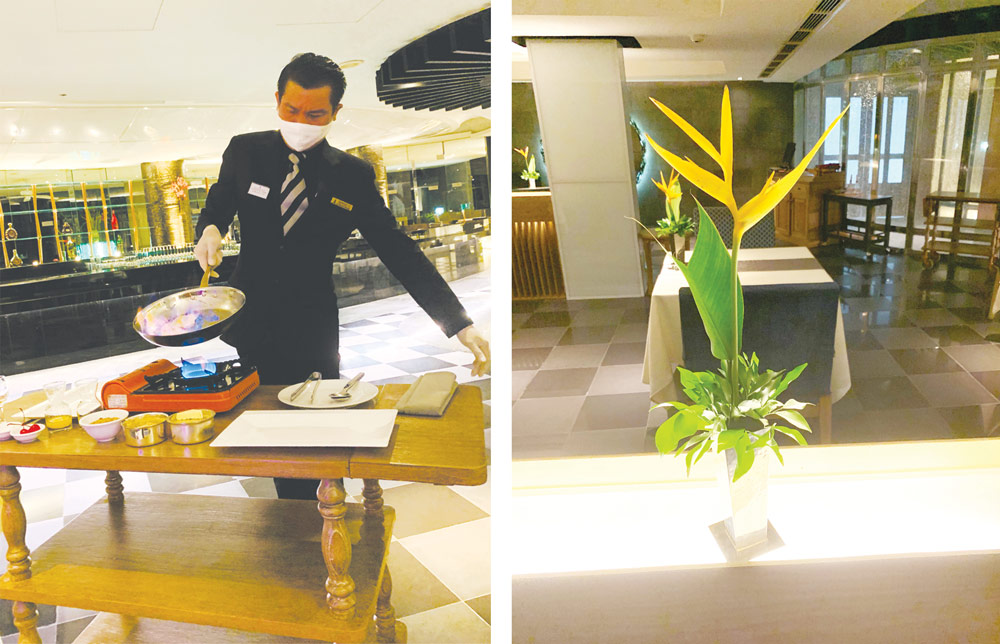 Unfortunately at my time of visiting their resident pianist was not in situ but the music was pleasant and at just the right volume to allow for conversation. Also another plus of dining at a first-class hotel is that you can be assured of unobtrusive and polished service even with the masked attendance.
So far so good, and now to the food. We started with an amuse-bouche of tuna and although of late I have been trying to avoid bread baskets, with the warmed offering and excellently tangy red pesto sauce accompaniment, this proved to be impossible. Already my taste buds were tingling ready for the appetizers.
I was a little disappointed that the Avocado Roulade was not available as it had looked so enticing on the menu but Chef Nick informed us that he was not happy with the avocados currently available. Therefore instead we tried the scallops which were plump, juicy and melt in the mouth perfection, also the salmon gravlax which was originally presented with caviar, mousse and a light, yogurt dressing.
My visit had coincided with the restaurant's Amazing Lamb promotion and therefore this was my choice of entree. Cooked to perfection, delicately pink in the middle the lamb was accompanied by a beautifully cut and displayed vegetable assortment.
As the choices thus far had been a sophisticated choice it was time for some table-side drama with the flambeed Crepe Suzette. A fitting end to an outstanding dining experience.
Caprice Website for more information.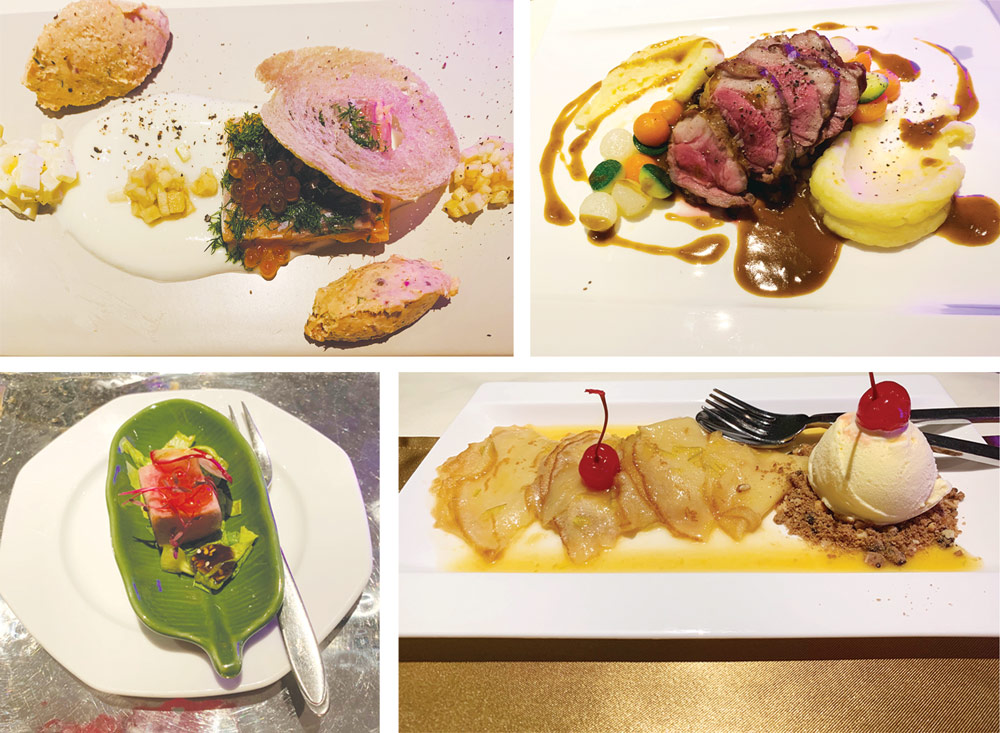 .