Bethany in Nepal on Lockdown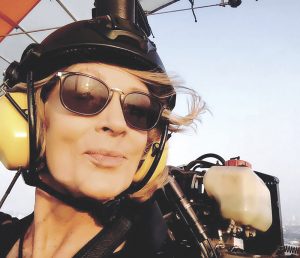 Many of us will remember the wonderfully zany and irrepressible Bethany Pedersen from her time here in Pattaya. Since she returned to her Australian homeland I have often thought that she almost warranted her own column in The Pattaya Trader entitled "What Bethany did next"
She is always pushing the dare devil boundaries with her flyboarding,paragliding ……………….etc. In fact her passion for mountain climbing has left us all in awe as she has travelled across to Nepal to tackle Everest – not just once but twice!
Therefore it was no surprise to find that she was there yet again but more of a surprise to find out that she was travelling there yet again but more of a surprise to find that she is currently stuck there in lockdown
in her own words…………..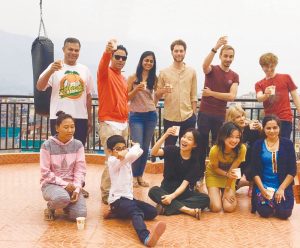 "I came to Nepal after arranging to attempt to summit a 7,129 metre mountain.
Mt Himlung Himal but after landing here found that the government had closed all climbs and trekking in the Himalayas. I was crushed after all the training that I had put in but as they say in Nepal, "the mountains will always be here" I will have to now make that attempt next year hopefully. In the meantime I am flying kites with a little 8 year old on the rooftop of my apartment where I am staying in lockdown.
Nepal has closed its airports and all forms of transport so I am indefinitely here in Pokhara as they will not lift their lockdown until India does. All is good. I go for a walk each morning by their beautiful lake here and watch the snow capped mountains which are beckoning me. Lol.
The police patrol the streets with loudspeakers daily and never stop me when they see me as they know we few foreigners are allowed to go out for food as only fruit and vegetables, supermarkets and pharmacies are only allowed to operate.
It is extremely calm and peaceful here, not like the crazy world outside. Everything is under control with no deaths and only a handful of positive corona victims who have fully recovered".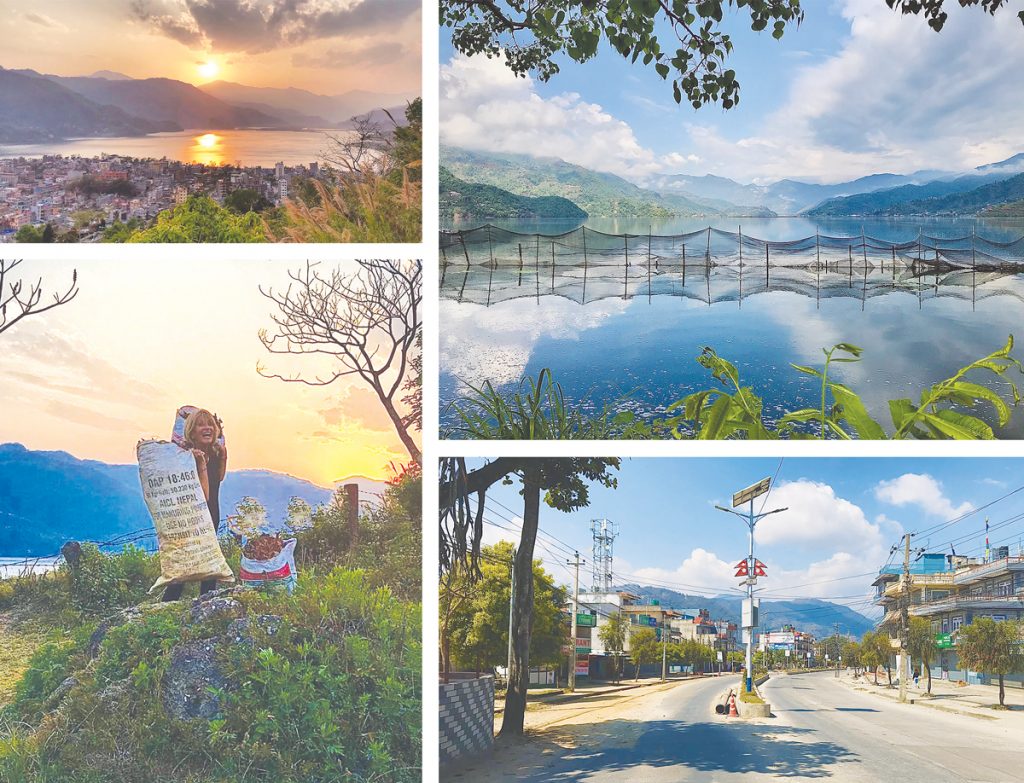 Take care and Stay Safe Bethany we hope you will get home soon and in the meantime we have these fabulous photos from you to enjoy! Ed