Retiring in Thailand – Searching for a Condo in Jomtien (Part 1)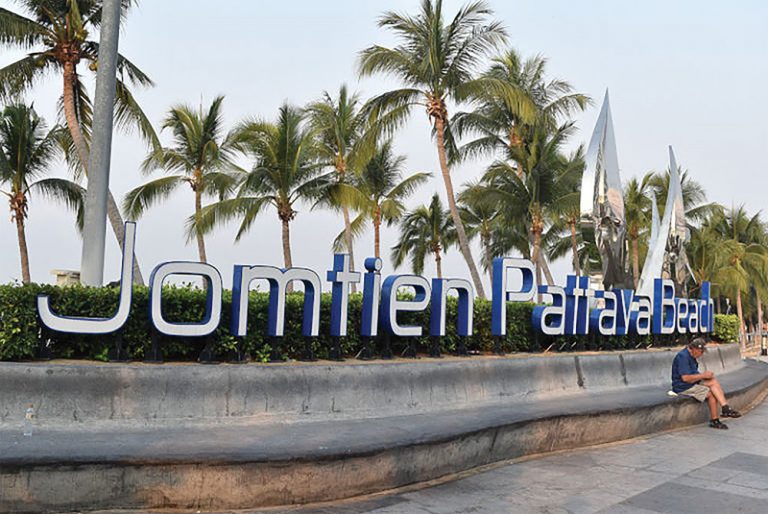 By Kim Waddoup
Once having decided to live in Thailand, the first major challenge is your future location. Having made painstaking research a choice has been made and now it is time to find a place to live! Having made my decision to leave Bangkok and move to Jomtien, I have spent frustrating hours searching for a suitable apartment and appreciate what a time consuming and frustrating mission this can be.
Looking for a Condo in Jomtien that was suitable to my requirements was challenging but, with an open mind, I was able to find a new home that I believe is ideal to my needs. This is the first of a series of posts detailing my search for a Condo in Jomtien in which I am sharing my experiences in the hope that they will assist other people in their quest.
Part One – Make research and define your search for an Apartment in Jomtien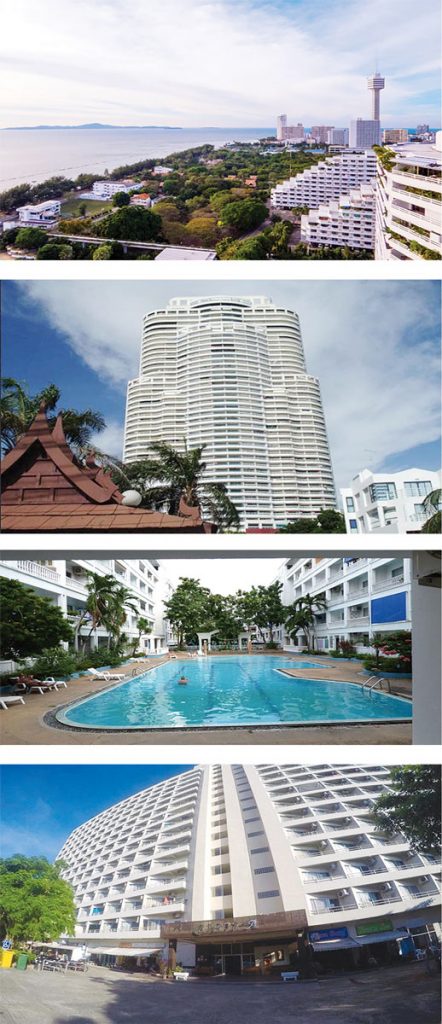 I personally do not like Pattaya, however just over the Pratamnak Hill is Jomtien and Jomtien Beach which offer a very different atmosphere and lifestyle to the flamboyant and noisy streets of nearby Pattaya. I am sure that some will disagree and say that they are happy in Pattaya, but each to his/her/their special requirements. Having settled on an area that suited me, I set out to find a suitable apartment/studio in Jomtien.
My first piece of advice is to write down your fundamental requisites. Mine were:- High Floor, Outside/Sea View, Studio or 1 bedroom, large balcony, good swimming pool and budget THB.10,000-15,000.
High Floor as the higher you are the fresher the air and the less chance of annoying mosquitos;
Outside View as I don't really want to look towards the pool and hear the kids plus I am living near to the beach and I want to see the sea!
Studios, I find in Jomtien are of a good size, whilst a separate bedroom is nice to have, is it really necessary as it does reduce your floor space? If you like to swim make sure that the communal pool is a nice size as this will be a big plus in this warm environment, and budget (what you can comfortably afford). One word of advice, whilst having set out your pre-requisites, be prepared to maintain an open mind. Hopefully, you will be seeing a lot of different properties and locations, you may have to compromise but with the vast choice available you can often find more than you expected. Also bear in mind that High Season is generally regarded as November through March, this is when demand is at its highest with many 1-3 month rentals blocking certain properties. After March many more options become available
Finding a Condo in Jomtien
My search for an apartment in Jomtien started online. There are a number of excellent on-line resources and a vast choice of Real Estate Agents each with their own view on how to promote their properties. After several hours perusing one site I made a list of 21 potential properties that I listed into price categories THB.10-13,000, 13,000-15,000 and 15-17,000 Whilst this site indicated if a property was rented out, on requesting details, I found to my dismay that almost all the properties were unavailable for a variety of reasons!
Good research time lost, frustrating but I gained a lot of knowledge.
I then contacted 3 agencies and provided them with my requirements. 2 got back to me immediately and promised to send details. One agency did send some offers but I never heard from the other 2! Frustrated, I looked for Facebook Groups and started posting my requirements. This produced some interesting results and direct contact with owners but still not what I was looking for. I did however make contact with an agent who turned out to be a super-efficient angel and thanks to her and her colleagues I found better than I was looking for!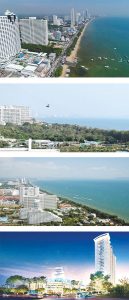 ⦁ Jomtien Beach
⦁ Beach from View Talay 3
Vast choice
You will have to go to Jomtien, stay, familiarise yourself and look at many alternatives. Do not take the chance of booking for a long term rent unless you have visited the area and seen the options. There is a vast, and growing choice but it will take time for you to understand the layout, to look around and find an apartment that suits what you are looking for.
It was just a short drive to Jomtien and I started by driving around to gain my orientation and try to see where I would like to live. I looked at buildings from the outside and compared names to a list of possible locations that my research had indicated as possible. I also found the offices of a large and professional looking real estate agency. Whilst it was a holiday their office was open and I went in. Extremely professional staff, great use of technology, a great deal of detail requests and given and a promise to call the next day. That call never materialised! Be prepared for such experiences on your hunt for a suitable property in Jomtien!
My first viewing was at the Supalai Mare building. This was an agent that had contacted me following one of my posts on Facebook. Despite it being a holiday, Oil was waiting to show me around. The Supalai is a newly completed project and the apartment was on the 13th floor facing to the sea with stunning panoramic views and a refreshing sea breeze. New, bright and well-furnished it was a 1-bedroom unit with a large balcony. The Supalai Mare is located on Thepprasit road which is a commercial area, so there are lots of shops and facilities nearby. Approx 1.5 kms to the beach. The major disappointment was the pool which the developers seem to have added as an afterthought. It was small and not really sufficient for such a large building. Oil listened, appreciated my comments and always stated that she wants her customers to be 100% satisfied. Tomorrow, she said, I will find several alternatives, and she did! (More later!)
⦁ Superlai Mare
⦁ A good walk to the beach
When you commence your research, you will often come up with the name "View Talay". These are vast condo buildings located throughout Jomtien. I believe that there are 8 complexes and whilst the basic design has remained unchanged for more than 25 years, the buildings vary immensely in quality, character and price. They are however almost 'nests' of expats with people from all around the world living in these vast developments. My second viewing was to the first of these mammoth apartment buildings, View Talay 1B where I viewed a 32 sq meter studio on the 13th floor. The building is old but has been solidly built, it is in good repair but is reminiscent of any large city apartment building with people coming and going all day. The studio was adequate, furniture ok, small balcony with a view to Jomtien Beach and, I suppose, excellent value for money at THB.8,000 per month. However not my style.
ED……More from Kim in Part 2 next month of Searching for a Condo in Jomtien.