We love the royal cliff grand hotel and spa
                                                      By Gloria Jones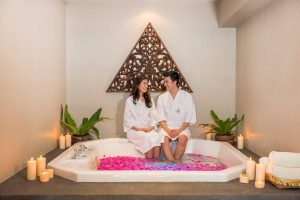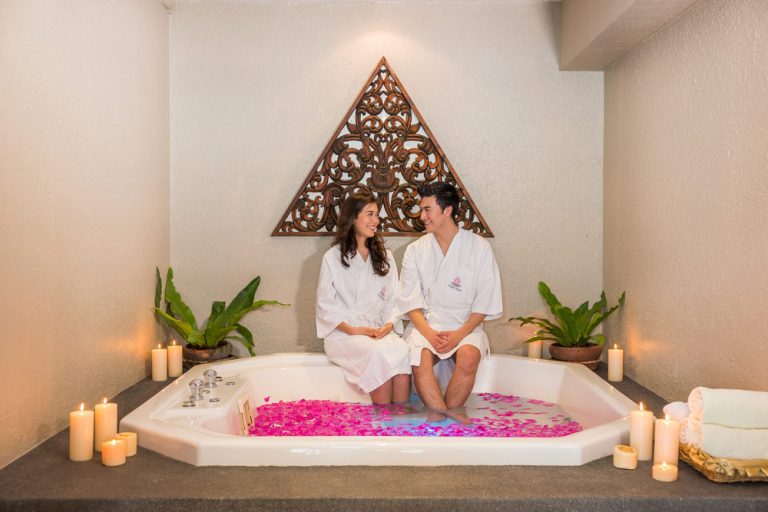 Wondering what to do for a loved one this Valentine's day? Well how about giving them a treatment or even better a spa package from the Royal Cliff Grand Hotel and spa? You could even join in yourself for a couple's massage and a day to enjoy some tender loving care and relaxation.
What does the Royal Cliff Spa possess that other spas and massage parlours simply don't?
Well for a start there are the amazing sea views which the hotel enjoys at virtually every angle. The impressive treatment suites that include individual balconies, again benefiting from those marvelous sea views, and a host of saunas, steam rooms and jacuzzis in which to luxuriate.
Then there's my favourite spot at the Cliff Spa, the outside massage area. From this elevated height the gentle sea breezes just add to your feeling of calm. An almost zen like quality of being up amongst the clouds – well you can see them from this vista, makes the whole experience completely unforgettable.
What a wonderful present for Valentines an experience for couples to share.
Or not necessarily….. At this time of love and romance why not love yourself? Have a day of pampering to help feel good about your body and sense of well being. Select from the many world class treatments using products from famous skin care specialists such as the Guinot Institute of Paris, for professional facials, body scrubs,wraps and of course massages.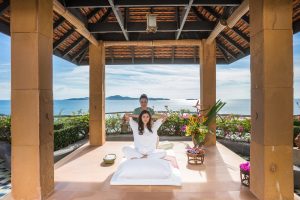 Time spent at a spa is a fantastic way to relax and de-stress
It is well known that after a great massage you're more likely to enjoy a better sleep and the improved blood flow can help in all manner of marvelous anti-ageing ways. With improved circulation comes relief from aches and pains and it can even help with weight loss. For those of you not worried about your weight,well you can visit the spa simply for the pure joy of it and the increased happiness it brings – and who doesn't need that!
For more information on The Cliff Spa go to their website: cliffspathailand.com
Or Tel:(+66) 38 250421 Ext. 2828