Bangkok's Grey Line gets green light, but will Thong Lor property market benefit?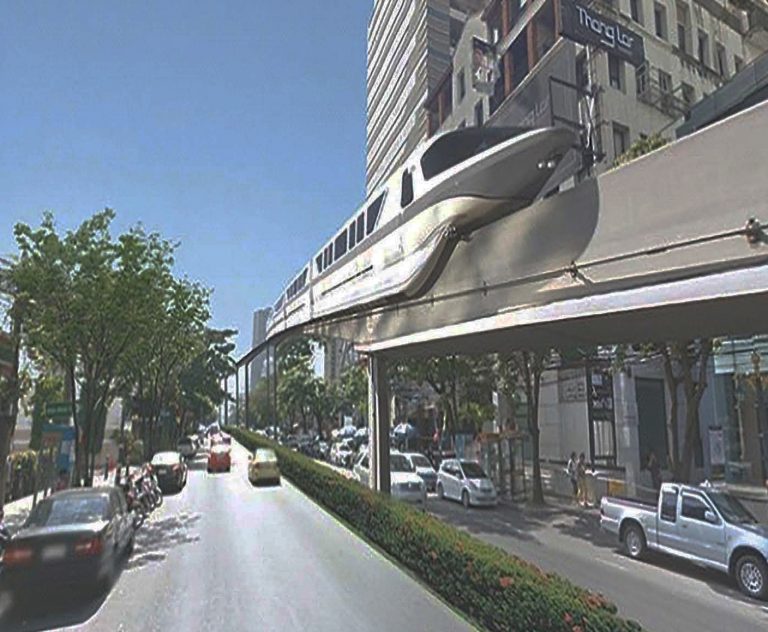 Bangkok's mass transit expansion plans are well under way, but it seemed as if the Grey Line was the one proposed project that wouldn't get off the ground. The monorail project was slated to travel down Thong Lor, connecting the middle Sukhumvit area to Rama IX and Lat Phrao in the north and the riverside in the south. However, those plans had remained dormant for years until now.
The Bangkok Metropolitan Administration adjusted the plans in an attempt to kickstart the slow moving infrastructure project. The Grey Line will now be broken up into two sections, the first of which being a 16.2 kilometre stretch that will run from the Thong Lor BTS station to Vacharapol, stopping at Kaset-Nawamin Road, Lat Phrao Soi 87, Rama IX Road and Phetchaburi Road. The area is currently underserved by public transit and experts believe the monorail will improve traffic throughout central Bangkok.
It is a project that has been talked about for years, but the government has recently decided to prioritise the Grey Line with several other mass transit projects now under construction. A number of issues, such as land ownership, have now been worked out and the Bangkok Metropolitan Administration is already preparing an environmental impact assessment for the project. "The Grey Line has always been a high priority for Bangkok governor Aswin Kwanmuang. We have been working hard to make it come true. Recently, hurdles have been cleared. The Grey Line can serve city folks as soon as 2023," Bangkok Deputy Governor Sakoltee Phattiyakul, explained to the Bangkok Post. "City Hall supports the Grey Line project because it does not require a huge investment like the skytrain and subway. It will also not affect local residents as officials will not expropriate their land."
Thong Lor property set to benefit from the Grey Line? While the Grey Line will boost land and project values all around it, the Thong Lor property market could gain the most. Between 2013 and 2018, condominium prices in Thong Lor rose by more than 40 percent. Now with a firm commitment to building the Grey Line, further upward movement is expected in terms of rents.
Projects like The Monument Thong Lo could see faster appreciation due to the Grey Line The reason property prices have risen recently was attributed to a limited supply of land available for development and high demand from Thai and foreign investors in the area. Thong Lor has long been a popular spot since it is a leading place to live for expats working in Thailand. That's due in large part to the lifestyle options the neighbourhood has as well as a BTS station. These factors had a positive impact on rental rates which are among the highest in the city. Rents average close to THB1,000 per square metre per month. This places Thong Lor behind only the luxury areas in Bangkok such as Wireless Road.
Ultimately, it is still too early to tell just how the Grey Line will impact the Thong Lor property market but there a few observations that can be made. Land here is already scarce and only a limited number of new developments will be built moving forward. This should help prevent oversupply from forming.
It seems highly likely those investors who have recently purchased condominium units along Thong Lor or who do so before the end of the year will be getting them at a significant discount. The Thong Lor property market will see prices continue to increase and the Grey Line could supercharge this.
The completion of the Grey Line may also create more demand for rental properties along Thong Lor. With easier access to other parts of the city via mass transit, people who may have wanted to live here in the past but couldn't manage it from a logistical standpoint will no longer have that obstacle.
Work remains to get the Grey Line off the ground, but if it does come to fruition, the Thong Lor property market has the most to gain from it