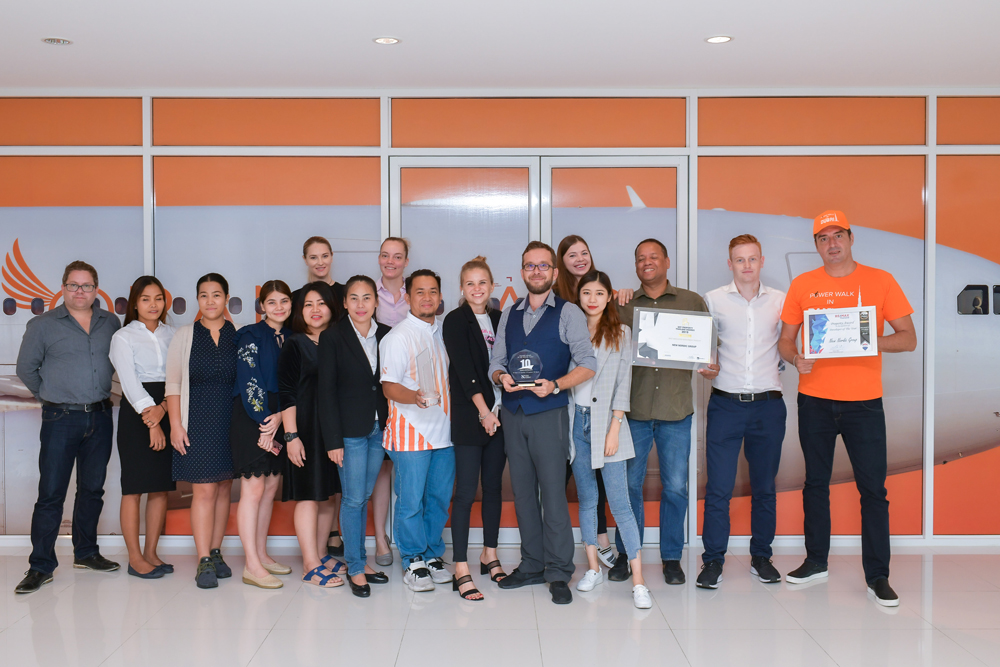 What a year New Nordic are having. Now celebrating their 10th Anniversary and flushed with success having just won Best Innovative Investment Product at the Dot Property Thailand Awards 2019 held in Bangkok.
The Property Trader were delighted to meet the International Sales Team at their stunning new offices in Phratamnak.
As you walk in it's like no other office you will find in Pattaya. There is an airy, cool feeling from the fresh bright, white space. Plenty of lush green plants with the gentle trickling of water from the fountain features just adding to the chilled vibe – and the flight theme is everywhere
Frank Satar the leader of the International Sales Team shows me around, proudly pointing out the sustainable materials that have been used for the furniture. Also explaining that the team are there to service all the international investors which explains all the plane imagery. As the look of the office is rather like an investment airline hub, where the sales team can contact investors and New Nordic locations all over the world.