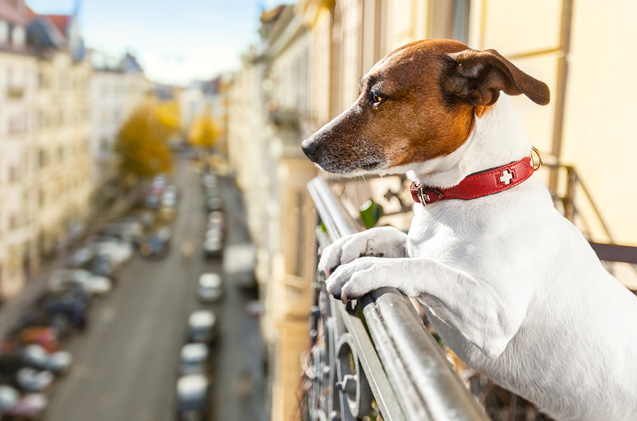 Top Tips For Finding Pet-Friendly Apartments.
A Home For You And Your Four-Footed Family Members
by Wendy Dessler.
Renting can be daunting when you have to think about a pet. While there are some pets that can go with you essentially anywhere—like goldfish in a bowl—others aren't going to be allowed in certain rental communities.That said, you can always find what you're looking for; it just may take a little work. Following are ten tips to help you find the best pet-friendly rental solutions.
1.Don't Limit Your Search To Apartment Complexes
There are duplexes, cottages, trailers, prefabricated units, and basements for rent out there. Many pet owners if Pattaya choose to rent houses it depends how important your four legged friend is to you. Does it warrant living farther our but with the option of better access to areas for walks. You many have to consider thinking outside the condo space  if you're having trouble finding pet-friendly places.
Know Local Laws Defining Pets And Rights and Condo Complexes own rules and regulations regarding animals
Some condo buildings for example allow the keeping of dogs if they are under a predetermined size and of course there is always the question of service animals that may be protected by law in many places and count as the exception to the rule.
Ask Friends And Colleagues What They Know
You've got friends who have had a similar struggle. Always assume friends, family, and colleagues know something you don't—after all; they've seen things you haven't. Don't be afraid to ask for a few tips here and there. This can save you a lot of trouble.
Consider Making A Deal
Certain rental situations will have some wiggle-room in the lease terms. Look for signs. If someone is in the middle of remodeling, and has an almost OCD attitude toward property value maintenance they're probably not going to have latitude in lease terms. But some people will be willing to make a deal.Perhaps offer to pay more in rent ? Many communities have built-in pet fees as they make money from them. You may be in a complex that hasn't tried this and could talk the landlord into it. It's a long shot, but not impossible.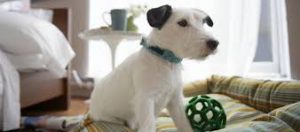 Think About Alternative Neighborhoods
Different districts of a city have different restrictions. Also, some are doing better economically than others. If you do a little footwork, you might find more pet-friendly complexes in other areas of town.It makes sense to widen your search so you have  more targets to explore.
6

. Remember The Real-Estate Angle: New, Used, New Ownership
An apartment community may be on the market, and the buyer may have units which are pet-friendly in their history, predicating a policy change in the near future if you buy a unit at the right time.This is a long-shot, you'd better have good intel if you take it. But always consider the state of the property you're looking to rent. The older it is, the more likely it'll be pet-friendly—unless there's been a recent remodel, or some new landscaping scheme.
How Much Space Do You Need? Be Willing To Downsize
If you're willing to either pay more for space, or live in a smaller unit, you might find such options allow for pets. Again, you've got to ask yourself how much your pet means to you, and what you're willing to do.
Organize Your Search With Careful Thoroughness
Even if you find a good place, you need to look at multiple units. Generally, you should look at five or more properties before making a decision. With pets, you might exercise the same strategy. You'll have to research, and keep all that you find carefully organized. This will save you time, and help you narrow down your options.
The Right Place Is Out There
You can find a place for you  You can find a place for you and your dog, cat, ferret, fox, falcon, or what-have-you. It just may take more work in some communities than others. Still, organize research, consider reducing what you're looking for, consider real-estate, learn from others, use online options, and be willing to make a deal. An approach like this will help you find the best unit.