WEDNESDAY NIGHT IS BURGER NIGHT AT THE SPORTSMAN!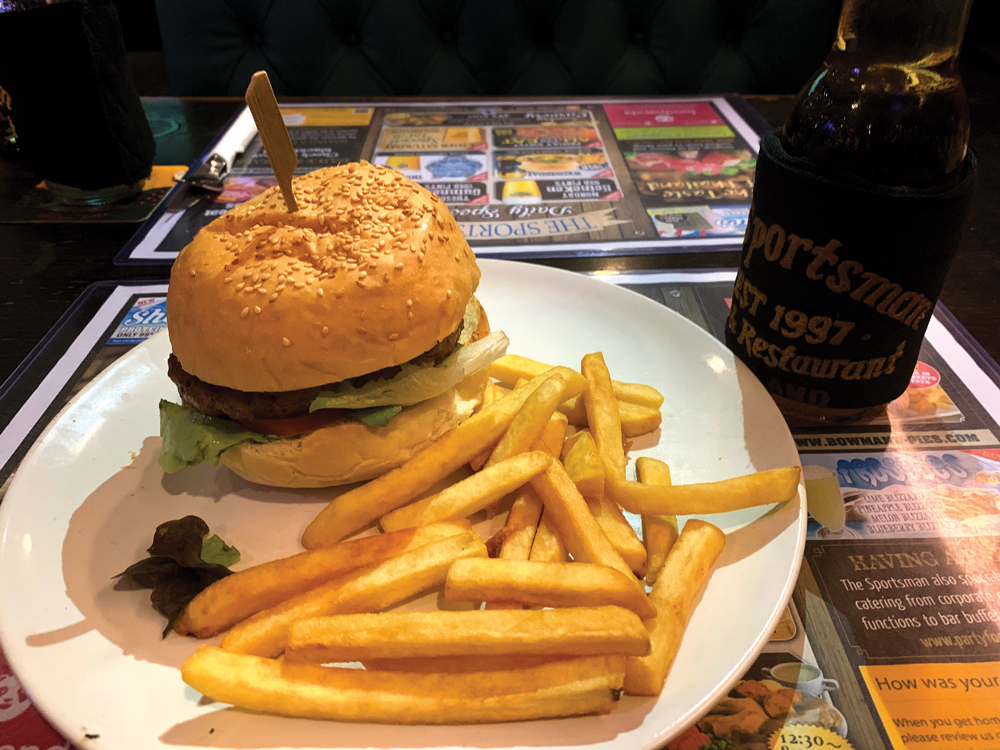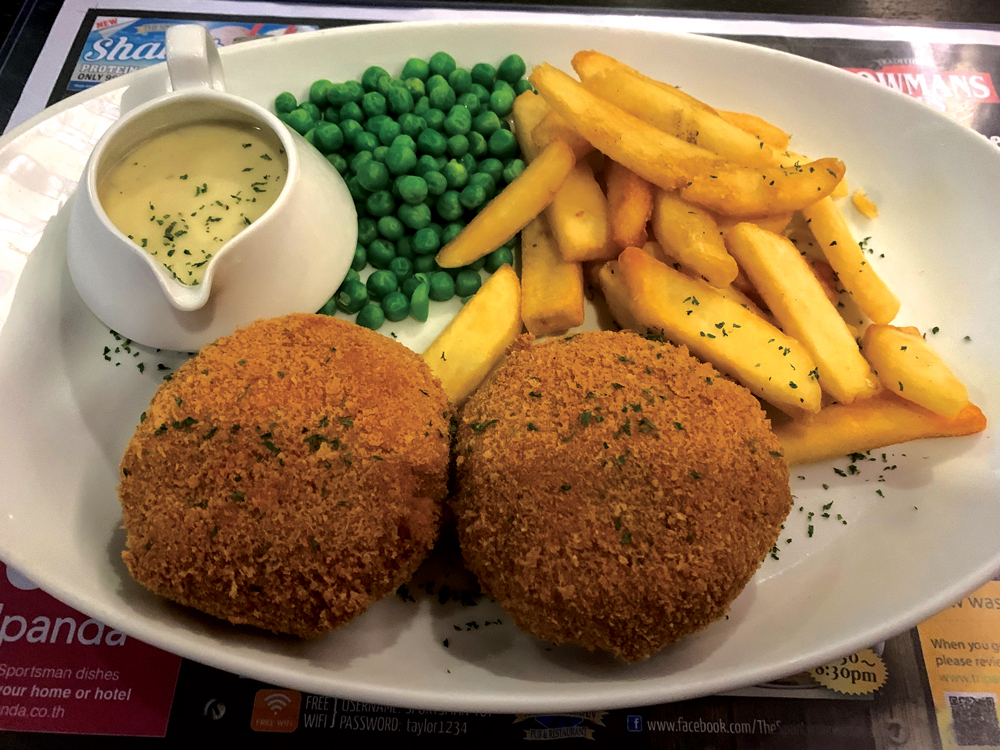 The Sportsman Pub & Restaurant celebrated its 25th Anniversary on Valentine's day last month.This classic hostelry nestled in soi 13 (and guys really appreciate the signage from Pattaya 2nd Road now) has been a welcome hang out for many.
Of course for Brits newly landed in Thailand seeing this bit of Old Blighty has been a welcome sight, but over the years The Sportsman has evolved to be so much more than just an English pub away from home. Its screens show all the important sporting events and although its Sunday carvery is so popular now that booking is advisable there is also plenty of international fare to take you through the week.
A long-standing special that's perfect when watching a good match at The Sportsman is their Wednesday Offer of Burger, Fries and Beer (San Miguel) for just 195 baht. What is also very pleasing is, if like me, you also need accompanying sauces and condiments for this type of meal, this restaurant does not skimp with the quality. Heinz tomato sauce, Sarsons vinegar – you know the brands you get the picture.
We tried the classic burger with a good size bap (not a brioche I'm delighted to say), encasing a very tasty patty and crisp salad. However, should you wish, you can also have the option of adding extra cheese, bacon or egg – I would also like to see them add fried onions as an additional extra. Service was excellent and the beer was ice cold so we decided to stay and try the daily special.
As mentioned earlier the Sportsman has specials each and every week such as their very popular All you can eat pizza,pasta and salad Buffet on a Friday but in addition to these there is a chef's special every 2 days – Monday/Tuesday, Wednesday/Thursday & Friday/Saturday. On the occasion we were at the Sportsman the special was Homemade Salmon & Pollock Fish Cakes served with an excellent parsley sauce, chunky steak chips and tender garden peas. It was generous in size and excellent value at just 285 Baht.
I would recommend you join The Sportsman Pub & Restaurant Facebook Page to keep abreast of all their special offers and special events. Or phone 038 710 609 for reservations. Don't forget they also do excellent off site catering. So if you have a party or event coming up that you would like them to cater get in touch..
https://www.facebook.com/TheSportsmanPattaya