We bid a sad farewell to John Farr "The Dancing Agent"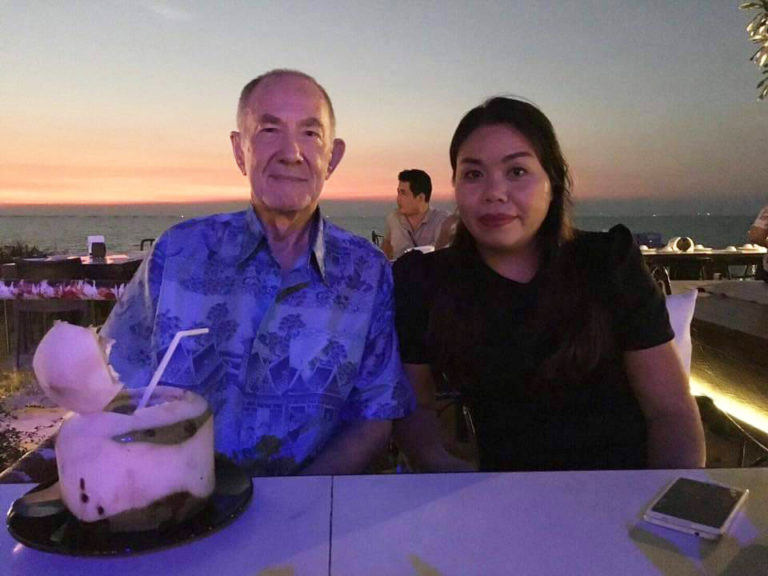 by Gloria Jones
The whole team at Discover Pattaya and Pattaya Trader was shocked and saddened by the recent passing of John Farr a local property agent with an excellent reputation in Pattaya. He arrived here on the 21st May 2006 and a few years later started Pattaya Estates Rentals ably helped by Khun Nida.
For those who knew him as the man to kick start the dancing wherever there was a live band, it will come as no surprise that one of John's reasons for settling in Pattaya was its lively entertainment and music scene. When I had the pleasure of interviewing him a few years ago he told me that his favourite venues were: Sandbar by the sea,Hemingways Jomtien and La Taverna in Bang Saray. His favourite music Rock and Roll and his favourite artist (when visiting Pattaya) Jerry Carlson. Others who were sure to get him moving: Jayon's Soulmates, Power Jam Band, Barry Upton and The Paul Jackson Band.
I will personally have very fond memories of John tearing up the dance floor one evening to the strains of "Johnny be Good" at the then "Linda's Restaurant" on Thappraya Road. No matter there was little space available for dancing, no matter that no one else in the restaurant was dancing, the rhythm had grabbed John and he "was off". A blur of straw hat, Hawaiian shirt, shorts and sandals, he traversed the room with an energy that most of us could only marvel at and before long we had joined him as his enthusiasm was infectious.
You are fondly remembered Mr Farr and will be sadly missed – may you RIP (but not too much).