Thailand's Appeal is Returning.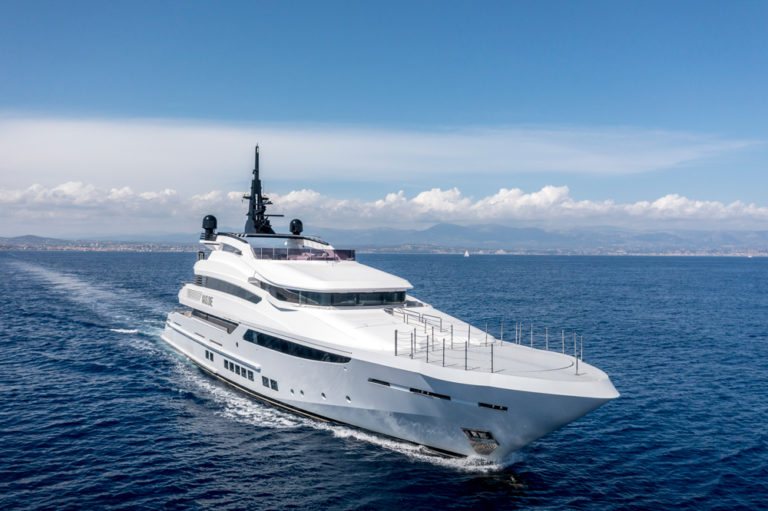 After a dry spell for super yacht activity in Thailand, Phuket-based Lies Sol of Northrop & Johnson says government support for marine tourism, increasing visitor arrivals and returning confidence in yachting in the region point to better days ahead.
Back in the 1990s, I was crewing on the very first super yacht for charter in Phuket, a classic 32m Benetti named Amanaputri. Her graceful lines and elegant, rounded stern certainly attracted attention, but most of all, her sheer size immediately turned heads in Phuket,where there were few yachts above 20m in those days.Even though the super yacht charter
industry hasn't boomed as fast and furiously as people back then had predicted and wished for, decades later there are many more 30m-plus yachts in Phuket – for charter and private use.
Thailand's new strategic marine tourism plan is also among recent positive developments. Through the Tourism Authority of Thailand (TAT), the Ministry of Tourism and Sports has pledged international promotion of Thailand as a prime yachting destination at major boat shows including Dubai in the Middle East, Sydney in Australia, Monaco and Cannes in Europe, and Fort Lauderdale
Furthermore, tourists are steadily coming back to Thailand. After less than 500,000 visitors throughout 2021, visitor arrivals increased each month last year to top 11.5 million for 2022, a nice recovery, although there's still some way to go compared to the record 39 million in 2019.
However, in direct competition with the Caribbean charter season, Phuket and Thailand do not automatically come to mind when most of the world's superyacht owners and captains make their cruising plan, or when charter brokers propose yachts for their clients' winter boating holiday.
TAT promotions to showcase world-class cruising locations and complementary luxury facilities ashore –from five-star private villas, spa treatments, golf courses and outstanding restaurants to
beach clubs and excellent medical facilities.
Beautiful cruising locations are begging to be discovered, world-class facilities are here, but are superyachts coming? Marieke Derks of Sevenstar Yacht Transport Asia confirmed that during Covid,many private and charter yachts in Thailand were sold and/or shipped elsewhere, as overseas-based owners wanted their yachts in their home cruising grounds for easier access."However, while Asia-based owners have continued to buy and ship new yachts fromthe yards, after the second half of the 2022 Mediterranean season, we noticed a significant increase in inquiries from foreign yacht owners seeking to ship to Asia," she says.
"Owners may presently still decide for 'good old' destinations in the Caribbean andthe Med, but there seems to be a growth in interest for wider exploration again, with clients considering Thailand and other Asian countries as their next cruising or charter Destination.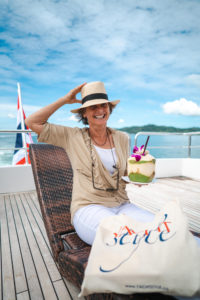 There's no better place to spend time together than on a beautiful yacht in complete privacy with luxury facilities, plenty of water toys and activities, and surrounded by stunning yet varied scenery. Lies Sol is Head of Charter for Northrop & Johnson (N&J) Asia-Pacific and a Board Member of the Thai Yachting Business Association (TYBA), and was part of TYBA's organising committee for the  first two editions of the Thailand Charter Week, in 2019 and 2022.
This article is republished by kind permission of Yacht style magazine