Thailand and Bali are Top Destinations in Asia for Wellness Travel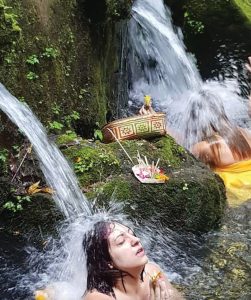 Airbnb have seen wellness related experiences spike more than 500% from 2017 to 2018 globally, with notably strong growth among seniors (ages 60+) and millennials (ages 18-24) .
In Asia, cities experiencing the most significant growth in wellness experiences are Bali, Bangkok and Chiang Mai. In fact recently the Thai authorities advocated that Thai massage in its "traditional form" is an example of World Cultural Heritage. Thailand's drive to become a 'Wellness Hub' was recognised in Travel Weekly UK's Best Destinations in The World survey when the Kingdom took first place for Spa & Wellness destinations
As visitors to Thailand look for more authentic experiences and a healthier way of travel away from areas of over tourism, the popularity of wellness tourism is growing, evidenced by the growth of Thai massage and wellness experiences. Airbnb Experiences provide an opportunity for wellness entrepreneurs who are finding innovative ways to be part of the tourism economy,
"We are excited to support a new wave of entrepreneurs in the local community and as the travel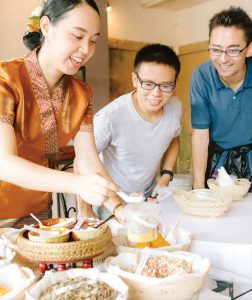 industry continues to grow, Airbnb promotes local tourism that is authentic, diverse, inclusive, and sustainable. Our Airbnb hosts are creative entrepreneurs passionate about their local culture, and Airbnb Experiences are a great way to unleash economic opportunity for people to monetise their passions and talents. Our greatest assets are time and potential, and Experiences is a way to unlock that," says Mike Orgill, General Manager of Southeast Asia, Hong Kong and Taiwan.
Kanokwan took over her mother's massage centre after taking a business degree and wanted to find innovative ways to engage her customers and help them understand Thai culture. She developed "Make your Own Thai Herbal Ball" imparting her knowledge of the use of infused oils and their properties to help guests learn to make their own Whether you like it fresh or dry, the benefits of the herbal ball includes relaxing your muscles and stimulating the blood flow with the properties from the medicinal herbs. The session ends with a
herbal hot compress massage.
"This type of hospitality is unique and can support the local people by providing another stream of income. I enjoy sharing about the ingredients and raw material we bring from local and made by local people," says Kanokwan.
In 2019, wellness travel is not just founded upon fitness and diet, but also on the mind and spirit with experiences such as "Meditate with a Shaman" where Luh will drive you to Mengening, a water temple known for "stillness". Here she will immerse you in a cleansing ritual, helping you relax and witness a local ritual with a Shaman. The Shaman will also read your palm and tap into the energy of your soul to give you personalised advice.
Patricia K says "I really think it's a once in a lifetime experience that you have to try out. I'm not a very spiritual or religious person but I loved the whole experience and learning how they meditate and pray. Plus the temple wasn't touristy which made me the most happy.". Also "Bali Healer and Holy Bathing Tour" ranked highly with women from nearly all regions. For male guests, biking is the most popular wellness activity of choice. .