Royal Dining from the Royal Cliff.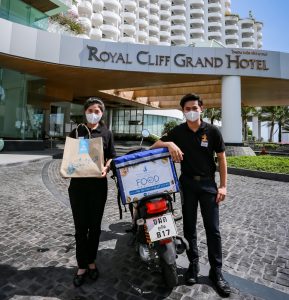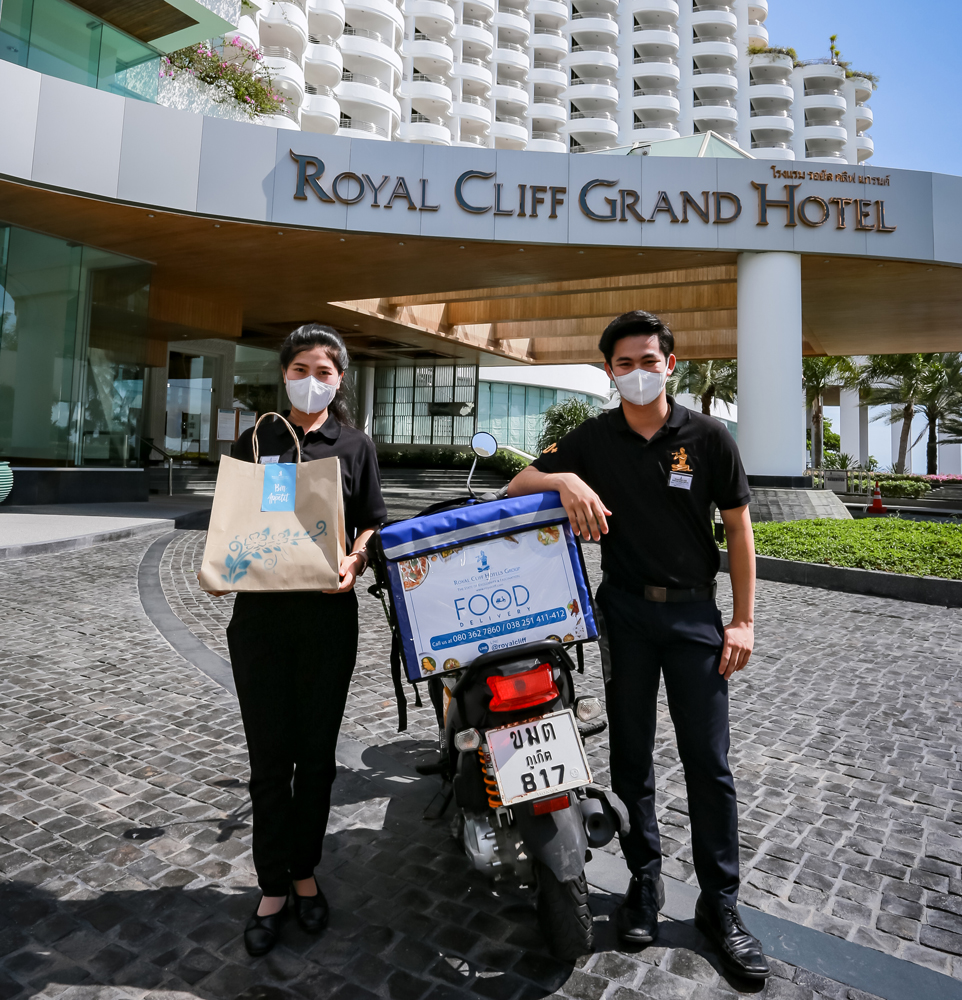 After Songkran the restrictions placed on dining out went from curtailed opening hours to no alcohol service and then to home delivery and take away only. This caused many of us to come out of our usual eating comfort zones and take more notice of our meal times and what we planned to eat. The joy of being spoiled for choice in Pattaya can make one rather lazy. The sheer variety of restaurants of many different nationalities, cultures and price points means that it's all too easy to see how the mood takes you before deciding at the last minute where it is that you want to go for dinner,
Impromptu dining, that has been so easy to enjoy until recently, has left few of us with the inclination to cook and since the increased popularity of "Take Out" there are now many apps on our mobile phones bombarding us with offers and suggestions of just what to eat. Most of the offers are meal deals from the lower priced "junk food" end of the spectrum. However, if the easy options of burgers, noodles and fried chicken are boring you through sheer repetition then it may well be time to treat yourself to something special.
Special is what The Royal Cliff does extremely well as can be seen from their new Incredible Cuisine menu. It is special from the moment you place your order with every detail checked back to you and then the time you have selected for your delivery strictly adhered to. Available from their sublime hotel right to your door this service is available from 11 a.m. until 9 p.m. with free delivery for all orders within 5km and over 300 baht.
You also know you're in for a treat when your meal comes perfectly presented and packed in paper carrier bags and beautiful white pristine card boxes. Its good to see that The Royal Cliff is minimising its use of plastic – which lest we forget we should all still be trying to do.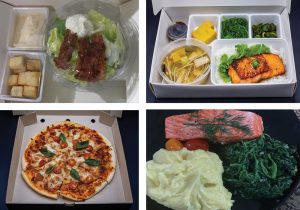 If with other home deliveries you've suffered from accompanying dips and sauces arriving spoiled and liquified from being packed too close to the hot food then rest assured this will not happen to your Incredible cuisine order. Everything is beautifully packed and perfectly presented.
The food is fresh and delicious and the prices are amazingly low! I honestly don't know how they do it for the money? However I am very glad they do. To give you a few highlights, the Caesar Salad, a mere 110 baht comprises a large portion of iceberg lettuce, with classic anchovy dressing, perfectly crispy bacon, poached egg, garlic croutons and parmesan cheese.
This could be a meal in itself but have it alongside the seared salmon fillet sauteed spinach, garlic mash and and white wine butter sauce (290 baht) and you're really cooking.
There are Indian, Thai and Japanese Set options …..and cakes….oh the cakes!
Perfect New York Cheesecake, (110 baht) Tangy Orange Chocolate and beautifully moist Red Velvet Cakes (90 baht)
Take a look at Royal Cliff's Incredible Cuisine Menu for yourself to be amazed at the variety and excellent value for money they afford. It's a real treat to brighten up these dark COVID days.
Call (+ 66) 80 362 7860 (+ 66) 38 251 411 or Message Line @Royalcliff/ FB Royalcliff
https://www.royalcliff.com/food-delivery-takeaway/