RORY MCILROY AND THE MAJORS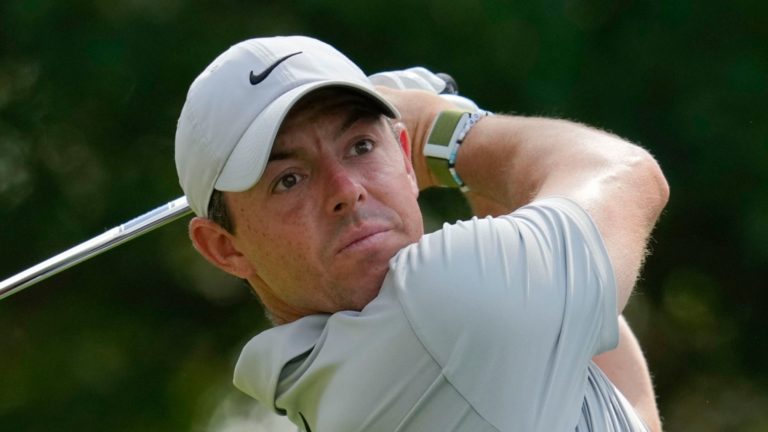 When Rory McIlroy won the fourth of his major titles in the US PGA championship at Valhalla in Kentucky in 2014, the great Jack Nicklaus said "Rory is an unbelievable talent. I think he can win 15 or 20 majors or whatever he wants to do if he wants to keep playing. I love his swing".
Coming up to nine years later, and we're still waiting for that fifth major. This question always arises after the Masters in April, when the spotlight falls on McIlroy because a win at the Masters would give him the "career grand slam", meaning he would have won all of the four majors played each year at some stage in his career, putting him into some rare company indeed. Only Walter Hagen, Ben Hogan, Gary Player, Jack Nicklaus and Tiger Woods have completed the task of joining one of the most exclusive clubs in golf.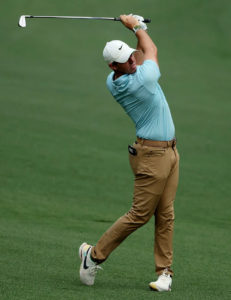 Rory's record in the Masters looks good on paper, with 7 top ten finishes, including 5 top fives. Looking back on it though, he has never been in the hunt for the title and even when he finished 2nd in 2022 behind Scottie Scheffler he was running through beaten horses, with Scheffler never looking like he was going to be overhauled.
Going into the 2023 tournament, their wasn't a golf pundit around who didn't think that McIlroy wouldn't be there or thereabouts for the title. He went into the tournament in good form and conditions were said to be perfect for his high ball style power hitting. But he was awful, and after battling through a distinctly average level par first round he capitulated on the second day with a 5 over par 77 to miss the cut. You have to remember that the Masters field is only 84 strong compared to the 144 or thereabouts that start in other majors, and about 30 of them have no chance. So missing the cut is a disaster for a player of Rory's ability.
It may be that the huge amount of speculation in the press and on social media about Rory's quest for the career grand slam may be taking its toll. This obviously adds to the pressure but the role that Rory has taken on, which is to be a sort of unofficial spokesman for the PGA players in its long running dispute with LIV Golf, may have also sidetracked him over the last two years.
This doesn't seem to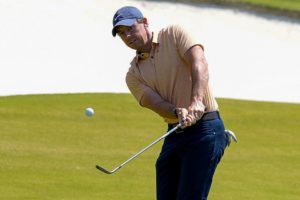 stop him winning other high quality events though and only last year he became the first player ever to win three FedEx cups, surpassing even Tiger Woods on the way to an 18 million dollar bonus.
It just seems to be the major championships that give Rory problems and there is no doubt that a player of his talent should win more titles, especially given the four-in-three year stretch from 2011 until 2014 that kickstarted his career. I think the Masters will always be a problem for him but I can see him winning at least one, especially as he gets older and the spotlight dims somewhat. Both Tiger and Jack have proved that great golfers, even as they age, can still plot their way around Augusta and win. I also believe that the loss of the 2022 British Open to a magical Cam Smith last round after leading really hurt McIlroy and took some getting over.
I hope Rory does win another major or two and cements his place amongst the best that have ever played the game. He has the most beautiful golf swing and there is no better sight in the sport than McIlroy on song. Let's hope it continues for many years to come.