How to Select an International School.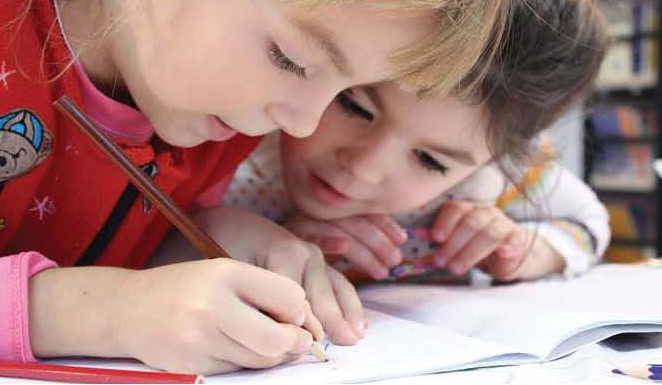 If you are new or currently residing in Pattaya and have children of the appropriate age, finding the absolute best international school is a top priority. Selecting the correct school for your particular needs requires more than just visiting a website and casting a cursory glance at a pamphlet or two. It involves research, asking a lot of questions, and wherever possible spending some time on campus and in the classroom. If you pay attention to the following guide, and if you do your due diligence and make thoughtful inquiries, before long you'll have more than enough information to make an informed decision on what school is best for your children to attend
An international school is a school that has either adopted a course of study that follows an international curriculum like the Cambridge International Examinations, or a national curriculum that is different from that of the nation in which the school resides.
Must-Have Features
When shopping for a school, make sure that it is internationally accredited by at least one international agency such as the Council of International Schools. This will ensure that credit can be transferred from one international school to another. The school's teaching staff and student body should also both be multinational and multilingual. And make sure that the language of instruction is suitable for your children.
ISAT
Select a school that is a member of the ISAT or International Schools Association of Thailand. An ISAT school offers a range of study programs that cater to American, British, and International Baccalaureate standards, as well as other international curricula such as Japanese, Korean, French, and Swiss. ISAT members also offer a number of different campus sizes, and a wide variety of fine arts, sporting, and extracurricular activities.
Do your homework
Don't choose a school based solely on the fact that it has an impressive name or campus make sure to look beyond its label. Make sure to have a look at the school's test scores and demographic data to see how well the students have fared in exams and following placements to university. Continue your research online and see what surfaces, both good and bad. Look for reviews made by other parents. Also, reach out through social media or if possible by talking to your co-workers and friends in regard to what school they send their children to. If possible, ask any teachers that you happen to meet where their children attend school. Also, don't be afraid to ask if they can speak candidly about the various schools in the area.
Investigate Curriculum
Thai international schools offer a number of international curricula. Individual schools offering the curriculum you're interested in may have their own advantages and disadvantages based on their teaching staff and the courses offered. Therefore, it's worth exploring what each school has to offer before making a final decision. Don't forget to also look at the clubs and social amenities offered. Also if the school has both a junior and senior department and can take your child from Kindergarten right through to International Baccalaureate examinations.
Go visit
If a school offers orientation days be sure to attend. but be advised that you should never make a hasty decision based solely on the first impression. Every school puts its best foot forward at these events, and a snap judgment could spell disaster for your child's education. Most international schools will be happy to arrange for a personalised visit when you can also attend with your children on a regular school day. This often gives a very good idea as when visiting the campus, you can get the perspective of the students who attend that school on a daily basis. This can pay handsome dividends as to whether your child feels happy with the environment and general atmosphere.
Visit us today for more advice
St.Andrews International School Green Valley +66 (0) 3803 0611