HOME DECOR FROM ALL OVER THE WORLD BROUGHT TO YOU BY TARA HOME DECOR
Have you ever travelled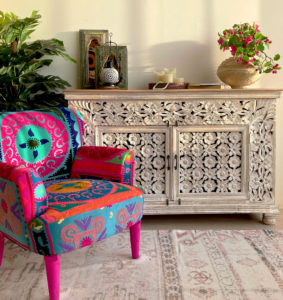 abroad and wished your suitcase could hold all the beautiful pieces you'd like to bring back with you? I know I have. Yes, shipping is an option, but I'm afraid this can sometimes be a big headache, especially when transporting individual items into Thailand. Therefore I was delighted to discover the treasure trove that is Tara Home Decor Store.
I met the store's owners who told me they had come to Pattaya as interior designers, working with individual customers and large project developers. Frustrated by the lack of choice and quality craftsmanship available, they noticed a gap in the market for original, authentic pieces. So they decided to make their dream a reality and open their own shop.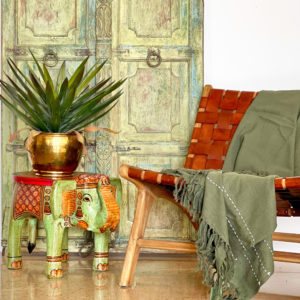 Starting with Thai handicrafts, they quickly expanded their reach to include countries as far away as India, Morocco, Turkey and Africa. With the trained eyes of interior designers, they sourced an eclectic mix of items with ethnic patterns, rich colours, textures and natural elements.
Today they have outgrown their original small shop and are now in a much larger store right at the front of Baan and Beyond on Pattaya's Sukhumvit road. There are regular deliveries, so you need to keep looking inside to be tempted by the latest offerings.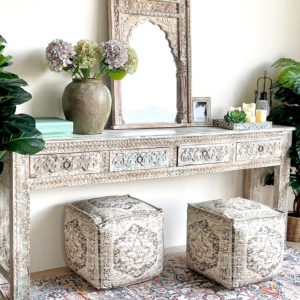 Perhaps you just need some textiles and cushions? An individual chair to inject some colour into your condo unit? Or you wish to elevate your home with more original lighting and beautifully hand crafted furniture? Whatever your interior design needs, you will be inspired by the beautiful collections at Tara Home Decor.
Discover them for yourselves at the front of Baan & Beyond / By Big C
87 Sukhumvit Road, Muang Pattaya, Bang Lamung, Chon Buri 20150
Open Tuesday – Sunday from 10 am – 7 pm
Telephone: 082 974 1644 E-mail: [email protected]
Or order from their website: https://www.tarahomedecor.com/
FB Tara Home Decor Store@TaraHDS· Home decor