Discovering Galleria Benetti

In a beautiful light airy space at Movenpick Residences, you will find  Galleria Benetti, a welcome addition to Pattaya that I was absolutely delighted to go check out.
The reason for the visit was an exhibition entitled BFF(Best Friends Forever) showing works from the legendary Andy Warhol and his artistic buddies Jean-Michel Basquiat and Keith Haring.
The exhibition included some stunning original works such as a striking piece by Jean-Michel Basquiat entitled Radiology (valued at 1.8 billion baht). Extremely well-informed curators were on hand to let me know that when he was 7 Jean-Michel was involved in a car accident that resulted in him spending a very long time in hospital which is why many of his works have medical themes.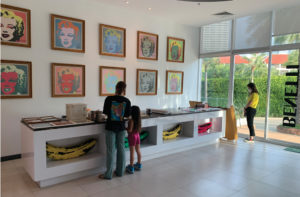 Keith Haring also a pop artist of the 1980s was inspired by New York's graffiti subculture with chalk outlines of figures, dogs, and other stylized images on black advertising spaces. 
Then of course the most famous of all Andy Warhol's works amazingly include some fabulous silkscreens that were the inspiration for a workshop held on site and really enjoyed by young and old alike.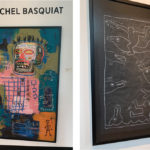 There will be further exhibitions coming so please watch this space.
56/6 Movenpick Residence Na Jomtien Pattaya For more information
Telephone 087 652 7777 or email [email protected]