The Eastern Seaboard Business Dinner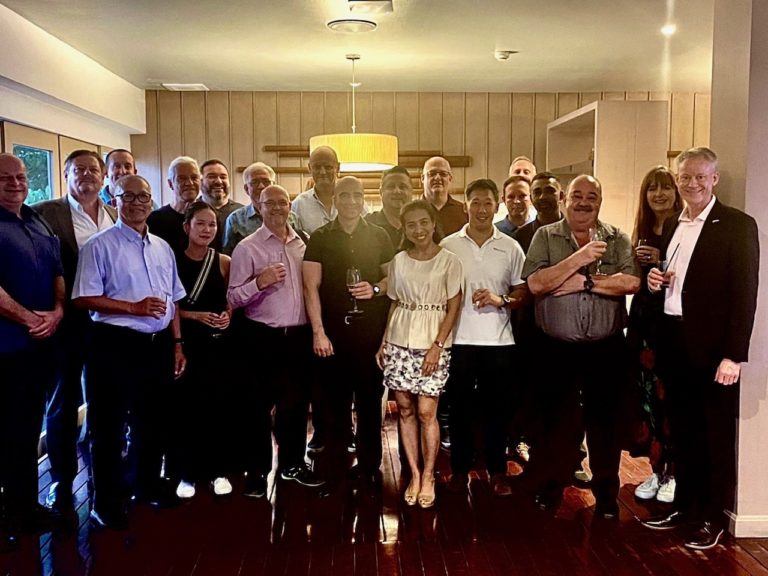 The Eastern Seaboard Business Dinner is a monthly event and It brings together business leaders and professionals from various industries to network and exchange views, whilst enjoying an excellent sit-down dinner as you listen to a guest speaker. Established more than 20 years ago, the event is now organised by Frank and Elly of Ultimate Solutions Asia Co. Ltd which is a full corporate relocation service provider.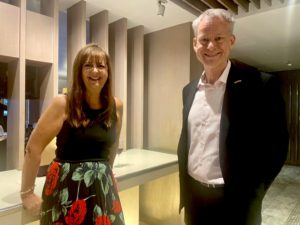 The dinner usually occurs on the last Thursday of the month and is held at the perfectly self-contained Sunset Lounge overlooking the Pullman Hotel's beautifully lit pool. Attendees are given free-flow beverages including wine and beer, to complement a sumptuous four-course dinner.
As well as the great food, a major benefit of attending the Eastern Seaboard Networking Dinner is the opportunity to meet with potential clients, partners, and collaborators. You can also explore new business opportunities and stay up-to-date on the latest industry trends and developments. The keynote speaker on the night I attended was Mr Andrew McBean from Grant Thornton Thailand and his subject was the very topical "Al Chat and how we use it in daily business".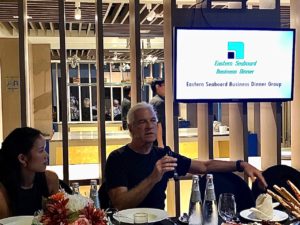 A lively debate ensued on the pros and cons of this new technology. Everyone who has tried it agrees that Al chat responds very quickly and is cost-effective although Andrew advised that "the prompt" is all important when getting the best from ChatGPT, Bard and others that will quickly follow. Prompt engineers and courses in prompt engineering are now springing up in response to this.
Amongst the disadvantages discussed were: privacy concerns for customers' data, lack of nuance and up to the minute information (current cut-off date for ChatGPT is end 2021) so recent amendments or information will not be covered. Also, there is a real worry that through dependency and reliance on the ease of using this tool, users may take the text verboten and not read through to make edits which is essential as the Al can make errors and repeat itself if not properly checked.
if you would like to attend an Eastern Seabo. Dinner to stay informed about industry trends a relaxed, informal setting get in touch with, Frank via his email [email protected]