Amazin Grazin at The Pullman's Beach Club
What is the point of being by the sea if you don't take time out to enjoy it? Here in Pattaya, there are many beach clubs to choose from but the first I visited years ago was The Pullman's. Their cocktails on the beach at sunset have always been a great way to welcome friends to Pattaya or take memorable photos at the end of their stay.
Now, this popular hang-out for friends and families alike offers even more to enjoy. Relax on a day bed and the excellent staff will make sure you are very well-catered for. I would recommend opting for a grazing board – wonderful to share especially when accompanied by delicious Mojitos and Mai Tai. As well as the cheese, grapes and charcuterie you would expect there are more unusual delights including Vietnamese spring rolls, Sushi, sashimi, bao buns, chicken satay and a wonderful pesto sauce to dip into.
The beach club is open every day from 6 am until 9 pm and has its own dedicated Facebook page The Beach Club Pattaya for you to follow.
Just a few steps up from  the beach by the hotel's stunning pool a sumptuous International seafood buffet is available 6 pm-9 pm every Friday and Saturday. With rock lobster, oysters, crab, prawns and freshly made sushi the Seabass is also a must to try. For any meat lovers at the buffet fear not you can also enjoy a tremendous selection of sausages and even a Shawama station!
Inside the restaurant, there is even more to tempt, hot dishes curries and pasta dishes, cheese and a mouth-watering selection of desserts as you would expect from the Pullman.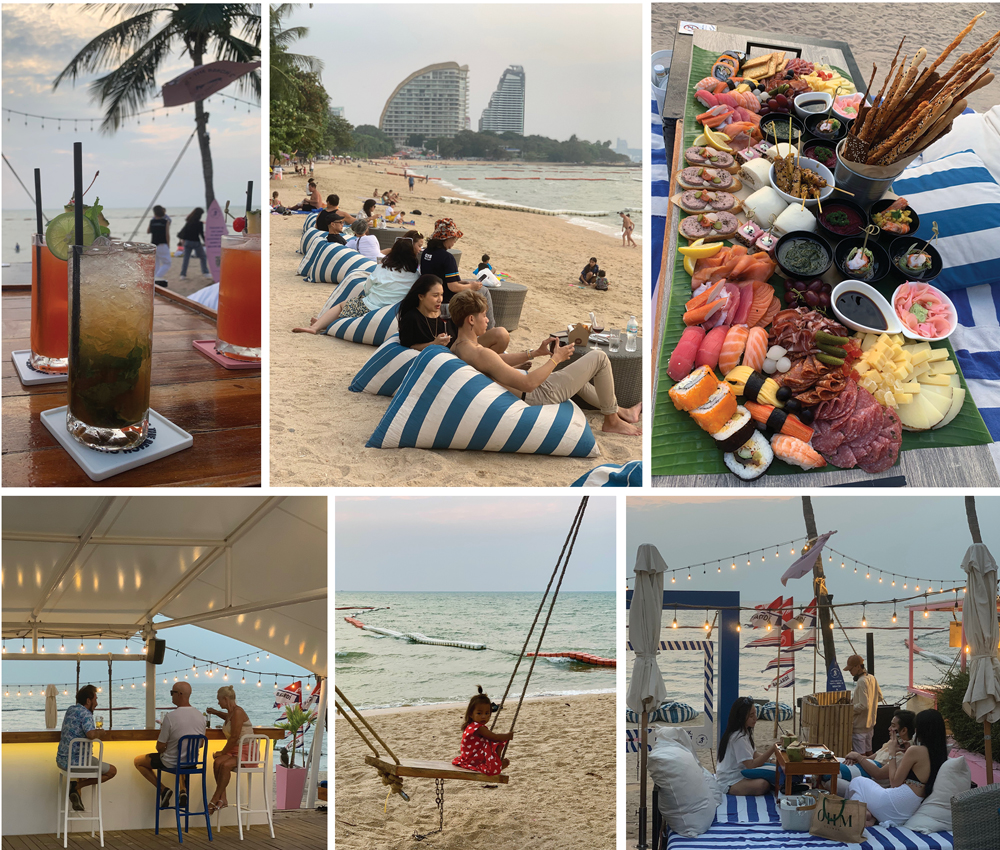 The Beach Club Pattaya is at Pullman Pattaya Hotel G:
445/3 Moo5 Wongamart Beach, Pattaya-Naklua Rd., Soi 16, Pattaya, Thailand, Chon Buri
Telephone 038 411 940 and check out their Facebook pages – The Beach Club Pattaya