Oh the Places You'll Go In South Korea
Exploring More of Gyeonggi-do
I've always loved South Korea. The land of the famous Hallyu wave – with its K-pop culture, popular k-dramas to k-beauty, brings together a most memorable travel experience. Time is always not enough during every trip as there is just so much to see and do.
This time around, I went with the goal of not just visiting Seoul again but also seeing more of the interesting cities in Gyeonggi Province. While Seoul is definitely one of my favorite places, it was such a delight to experience the quaint little charms of the other cities surrounding it.
Paju
My short trip started with a visit to the city of Paju, a 90-minute drive northwest of Seoul. My friend and I took a short drive to the quirky and artsy Heyri Art Village, a very picturesque place full of small stores, souvenir shops, dramatic restaurants, and cute cozy cafes. What could be a better way to start off our little adventure than with delectable food?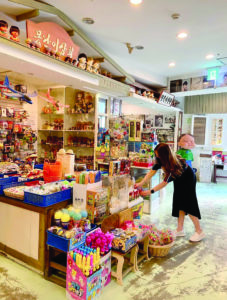 Lunch at Mochuisle, an impressive dining space that has been the filming site of popular k-dramas such as Business Proposal, My Roommate is a Gumiho and Our Beloved Summer proved to be a great choice. It's a restaurant I absolutely recommend for its gorgeous interiors and excellent Italian food. We were lucky enough to have gone on a perfect sunny weekday and it ultimately was the perfect place to laugh and catch up. Because of my sweet tooth, one of my favorite things to do when in South Korea is to get my fill out of the sweet and silky Korean strawberry milk that is made with fresh chunks of strawberries and sweet strawberry syrup. The dreamy creamy one I had at this place certainly did not disappoint!
Heyri Art Village was a joy to explore. It has a little bit of everything for everyone but it would certainly be a tiny piece of heaven for creative folks such as writers, artists, and the like. A place that stood out for me was the Old Objects Museum. It offers a very quirky environment that showcases fun stuff from interesting museum pieces to old toys, comic books, uniforms, and even old-school candy which reminded my Korean friend of her nostalgic school days. I even experienced creating the famous Dalgona candy, which was made infamous by the highly acclaimed K-drama, Squid Game! The afternoon was well-spent strolling around and getting lost in fancy museums, interesting shops, and cute galleries.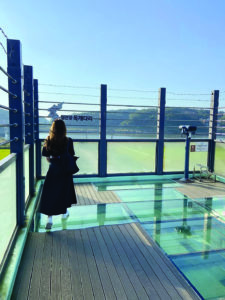 I couldn't leave Paju without visiting a part of the DMZ, the world's most heavily militarized borders, which I've always found fascinating. Unfortunately, due to the lack of time, we were only able to visit the South Korean side where there were a lot of observation towers, museums, and beautiful parks. It was still such an insightful experience where visitors who love culture and history would get to understand why the 2 Koreas separated. You could also have an opportunity to see a part of North Korea which is mostly mountains and forests.
Incheon
Another highlight of my trip was visiting the animated Chinatown in the city of Incheon. What I love about South Korea is the creative, cutesy, artsy vibe you get while wandering around its many streets and this particular Chinatown exudes certainly that! The country just knows how to make everything cute and fun. With its exuberant street life, it was so much fun just walking along its historical streets and taking in the buzzing sights and sounds. Delicious street food stalls offering Chinese Korean delicacies were abundant! Colorful gates were a sight to see. Small museums showcasing the port city's history lined the streets. Adorable cartoon cotton candy stalls were fun to explore. There were even little nostalgic game shops where we spent half an hour playing the classic Super Mario game. Everything was just so vividly wistful and colorful with a lot to take in and buy!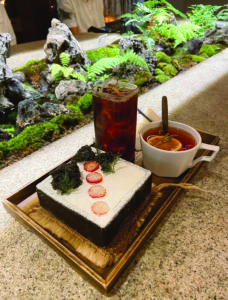 Walking up the road, my friend and I also explored a little of Songwoldong, or the Fairy Tale Village. It's a cute little neighborhood where. numerous colorful western and Korean fairy tale cartoon characters are featured on walls along the streets. It was so much fun for me when I visited a small caricature shop where a talented artist draws the most lovable cartoon-style portrait of yourself while you sit for a few minutes. I was so happy with the winsome finished product that it remains one of my favorite souvenirs from the trip.
Seoul
Finally, the trip would never be complete without a visit to one of my most- loved cities – Seoul. Aside from shopping in its popular shopping landmarks, I can't help gushing over one of my favorite neighborhoods- Iksandong which is definitely a precious hidden gem in such a bustling city! We went on a rainy day but it nevertheless added to the whimsical charm of the place. Strolling around a labyrinth of the cutest little alleys was a dream. The restaurants and cafes were amazing! Trendy boutiques are heaven-sent for shopaholics. The rustic tea houses were so cute. It feels like you are in another world as you are lulled by the sound of chimes and beckoned by the taste of heavenly tea. With lots of beautiful traditional Korean houses ( Hanoks ) lining the streets, it offers such a unique atmosphere where the vibe is simply remarkable.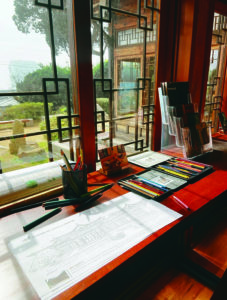 As the place is popular for having superb cafes, of course, we couldn't leave without entering one. We visited Cheongsudang, an alluring and delightful cafe that mixes the modern and the traditional. It is surely one of the most beautiful cafes in Seoul. Showcasing bamboo, lanterns, and even a small pond, the whole theme is simply gorgeous. The main table has a memorable plant display as the centerpiece adding more to the charming interior. The fruit teas and cakes we ordered were exquisite! I couldn't get enough of the delicate Original Soufflé Castella and the divine Strawberry Fromage Cake. They were the cutest and tastiest things ever.
Who doesn't love a fun photo session with friends? After getting pleasantly lost in the numerous alleyways, my friend and I decided to visit a photo booth studio.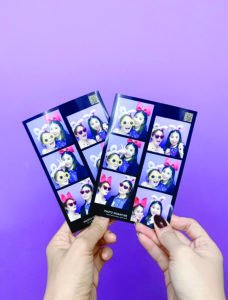 This by far contributed to my really fun memories of the trip. Korean photo booths are definitely an experience anyone should try at least once. They bring you to another world where you get to choose exciting props, trendy costumes, and tons of accessories to play with. They even have hair irons to help you get ready!
With all these along with its fabulous weather and amazing food markets, South Korea is and always will be a place I will unquestionably keep on going back to.