Khun Pongpisit Executive Chef at Avani Pattaya Resort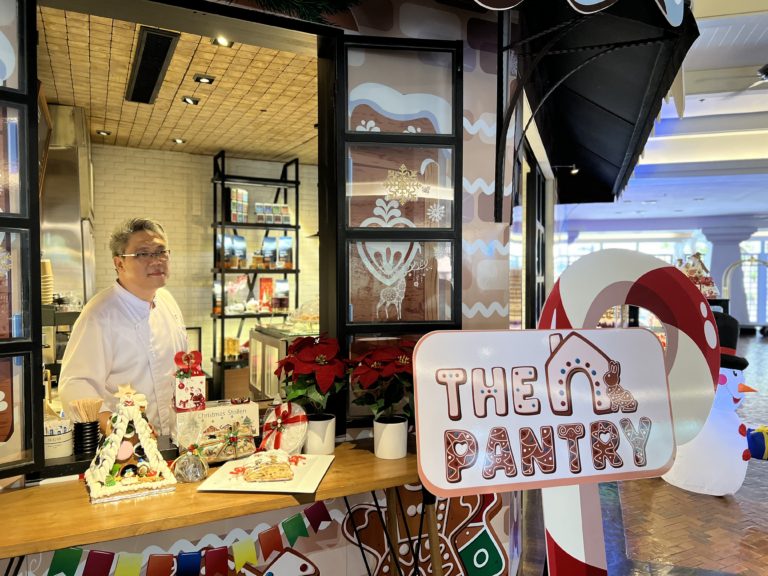 Khun Pongpisit proudly points to his name embroidered on the breast pocket of his chef's jacket and is happy to tell me that he has been at Avani for more than 10 years. Before that, he has been part of the opening teams for Le Meridien in Chiang Mai and the Sheraton (now Intercontinental) in Pattaya.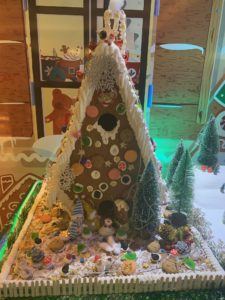 His particular culinary passion is for pastries, quite unusual for an executive chef but has meant that his flair can be seen and of course tasted in the hotel's pantry which has an amazing selection to purchase along with freshly brewed coffees. Valuable experience gained working alongside great Austrian and German chefs meant that Pongpisit was able to perfect his recipe for Stollen. This is a firm favourite with visitors to the hotel, especially during the recent festive season. The reason it is so popular is that it is quite difficult to find Stollen in Pattaya and the one made by Khun Ponpisit isn't at all dry, as is usually the case with those purchased from supermarkets, or in need of marzipan to retain moisture, but naturally moist, fruity and delicious.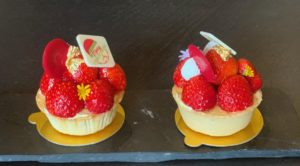 Also with his wonderful gingerbread houses decorated with colourful macaroons and sugar icing figures Khun Pongpisit has been able to display another artistic talent, making beautifully decorated cakes for special birthdays and themed events.
As executive chef at the Avani there is plenty to do with several restaurants to oversee including Benihana, Dicey Reilly's, Garden Cafe, and the bars: lobby, elephant and swim up Manao Bar. There are the hotel guests' breakfasts to prepare where in-house made bread, danish pastries and croissants have a table side warmer to be served at the perfect temperature. Plus of course, room service, which is available at the hotel 24 hours, 7 days a week.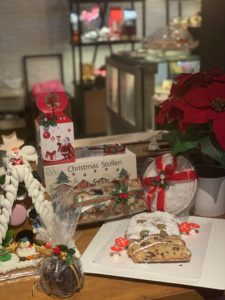 The Avani is also a popular venue for official functions such as the recent dinner held in honour of Her Majesty's Ambassador to Thailand Mr Mark Gooding OBE. Banqueting services can even be provided for external functions as the Avani team have everything needed for grand openings and private functions, trucks, kitchen equipment, warmers, freezers, decorations and service staff. Their off-site banqueting functions have ranged from intimate sit-down dinners, food prepared and taken to Utapao for private jets, even a gala event where 2,000 visitors were catered for.
Khun Pongpisit is happy to see the increase in visitors to Pattaya with the hotel particularly busy this high season. The Avani has an Indian chef to add authentic dishes to the a la carte and buffet menus at Dicey Reilly's and with valentine's day approaching Benihana will have a special rooftop menu to provide an incredibly romantic venue from which to look out over the bay. Yet with all he has to do Pongpisit reserves a special time and place in his heart for his creations at The Pantry. Many are proving so popular that they are now sold wholesale to local businesses and visitors simply popping into the hotel for coffee or afternoon tea.
So please take a visit to the pantry -you're sure to find a favourite treat!