The "Winds of Change" continue at Pepper & Salt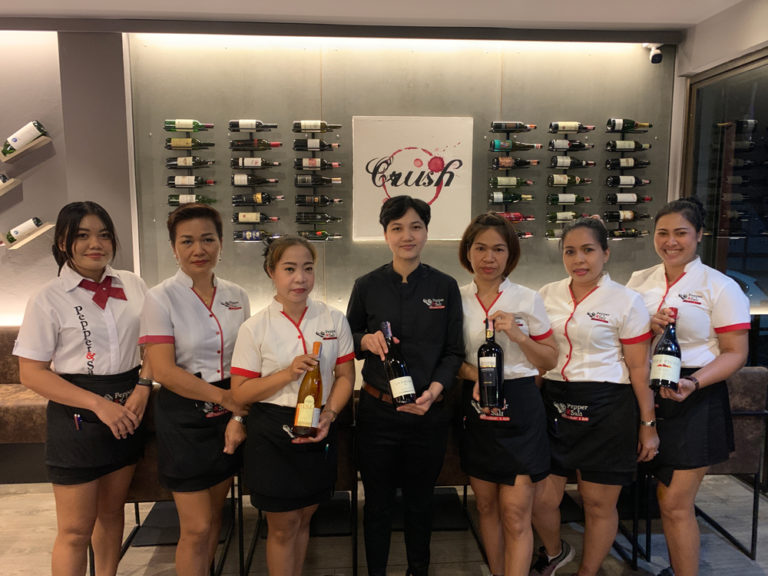 When was the last time you dined at Pepper & Salt? If it was pre-pandemic, you will find that everything has changed to enhance your dining experience. New Chef! New Celebrity Chef! New Menu! New Wine List! New Comfort and excellent service.
CRUSH WINE & COCKTAILS
A major change has been the opening of Crush Wine & Cocktail Bar in the same building offering air-conditioned ambience for romantic evenings or group dining. International Cocktails by a professional mixologist, an upgraded menu by Celebrity Chef Fredi and a choice of more than 80 superior wines at very reasonable prices.

QUALITY WINES BY THE GLASS
Having an enjoyable culinary experience depends on an excellent menu, but having chosen, have you found yourself challenged to choose a bottle of wine to suit the different dishes. Pepper & Salt has an extensive, updated menu and 12 premium wines by the glass enable appropriate pairings, all at sensible prices.
CHRISTMAS DINNER, NEW YEARS EVE DINNER
We know that this is an important celebration and have worked hard to prepare a memorable Christmas Menu of Roast Turkey or Honey Glazed Ham or a combination of both offered on 24 & 25 December.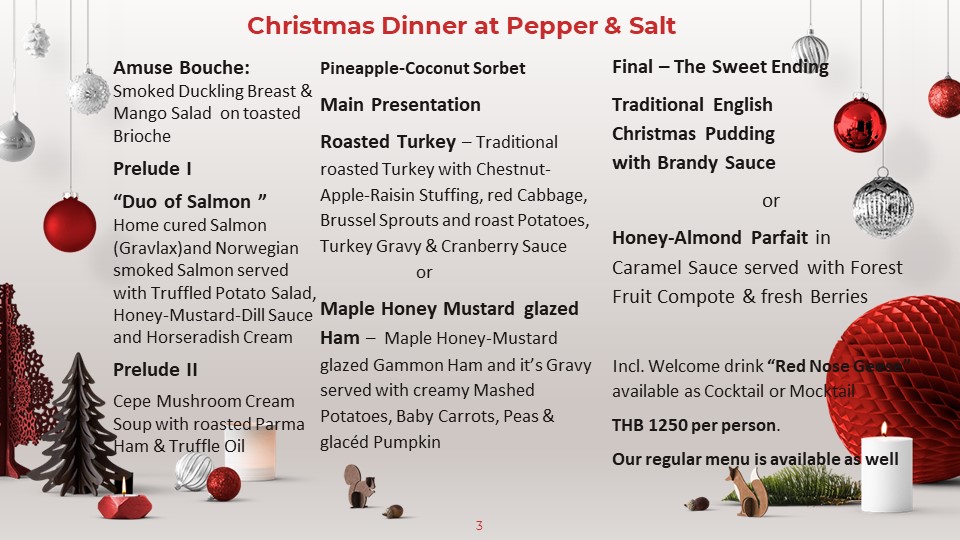 WINE MARKET
With more than 80 different wines in our selection to suit any occasion we offer wines for sale at wholesale prices. Some you can even taste before you buy!
Come by an be astounded at the positive changes we are confident that you soon become regular customers.
Pepper& Salt/Crush Wine Bar, Soi Khao Talo, Pattaya 090 909 7530

https://www.facebook.com/PepperandSaltPattaya