GEORGE RUSSELL – A NEW BRITISH F1 STAR IN THE MAKING?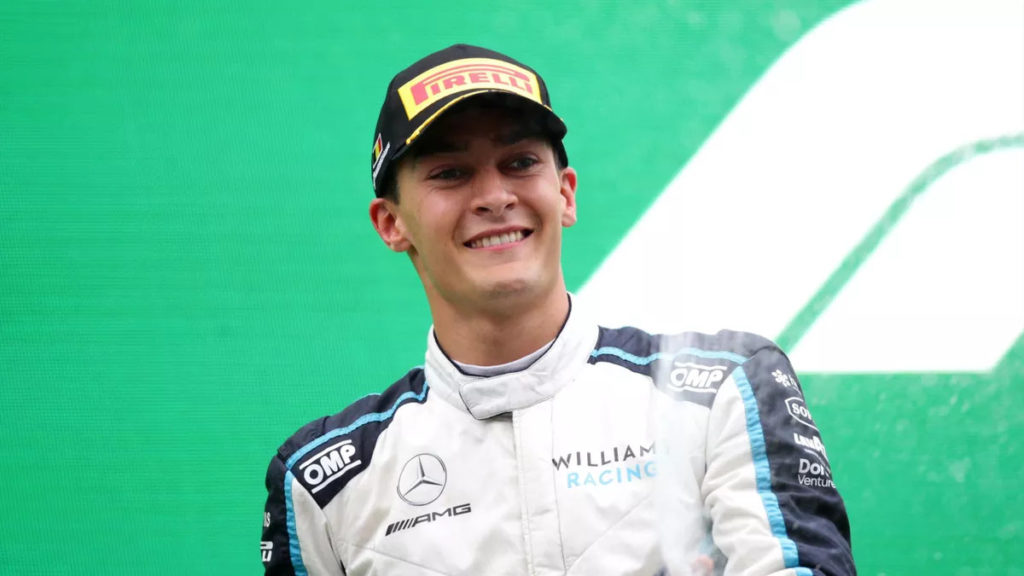 The 2022 F1 season was dominated by Max Verstappen and Red Bull. Verstappen won an incredible 14 races from the 21 events through the year and was completely unstoppable on his way to a second Championship for himself and Red Bull, leaving the previous multiple winners, Mercedes and Lewis Hamilton, and every other team trailing in their wake.
An interesting development at Mercedes is the emergence of a new British driver, George Russell, as a team mate alongside the multiple championship winning Hamilton this year. Along with Hamilton and Lando Norris, Russell is one of only three active British drivers currently racing. Of all the British drivers in F1 history Lewis Hamilton has the most titles, the most wins, the most pole positions and the most points. A hard act to follow, to say the least.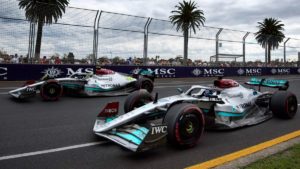 Russell has shown both inexperience and promise during the 2022 season, having been involved in some less than ideal scrapes but also securing his first pole position in Hungary and several podium finishes over the year. However, he came to the final race of the year in Brazil without a podium finish in the previous four races, where Verstappen had won three times followed in by Hamilton in second spot.
As it turned out Russell won his maiden F1 in some style, despite being under severe pressure from team mate Hamilton, helping Mercedes to not only their first win of the season but their first 1-2 podium finish. Russell, aged 24, only joined Mercedes earlier this year and is contracted until 2024 and it has recently been confirmed that Mercedes will be represented by the Hamilton/Russell partnership again for the 2023 Season.
Russell made an immediate impact after joining Mercedes in 2022. Out of 9 career podium finishes, 8 have come this year, including his maiden win in Brazil. He also finished in front of Hamilton in the driver's championship, where they finished 4th and 5th respectively.
Of course the season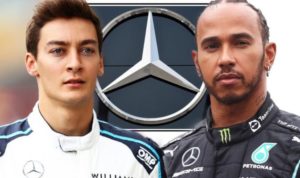 was totally overwhelmed by Verstappen and the Red Bull team and both Mercedes and Ferrari will have to up their game considerably if they are to make any inroads towards the titles next year but it will be interesting to see the dynamic between Hamilton and Russell over the season. It is unlikely that someone with the winning mentality and talent of Hamilton will give up his position as the Mercedes and British number 1 without a fight. It will be up to Russell to prove himself over the full 21 race season and come out on top again as Hamilton himself has nothing at all to prove. I think he has the talent to do it but he must bring consistency too. We'll see what happens over the coming year.