A World of Entertainment at Tony's Goodlife Health and Entertainment Complex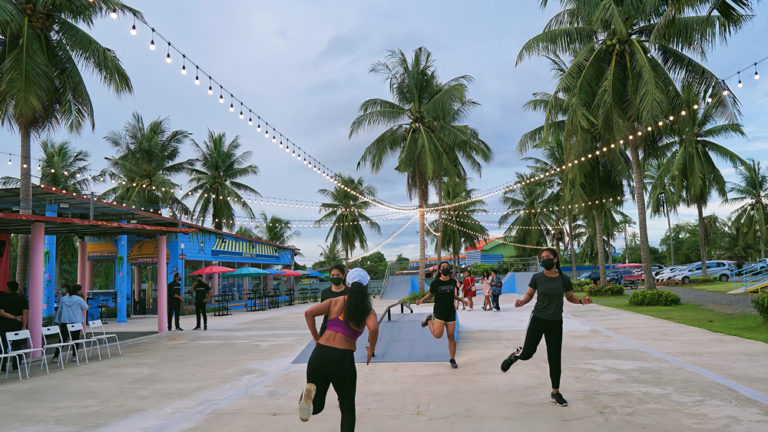 Tony has for many years been a Pattaya personality recognisable because of his gyms and nightclubs but when Covid struck, both the fitness and hospitality industries were very hard hit. It forced Tony to look for a new way to combine his passions of music and sport. So moving out of the town centre, he looked for the ideal location to do just that.
As the years passed he grew to prefer a calmer more family-orientated lifestyle and during the lockdown, this amazing adventure playground was loved by Tony's four children. But now as we emerge from the pandemic, he is opening it to the public and for those of us, like Tony who have missed travelling there are even some fun photo areas featuring London, New York and Egypt – as shown on our cover with Tony and his son.

Tony gave Discover Pattaya the full tour which you can see on our Pattaya Trader YouTube channel and we also attended a fantastic party to celebrate the opening with live music and an excellent barbecue.
It is clear that with this venture Tony is still able to remind us "You gotta work out" only now we can do so in the most delightful location. Its family-friendly atmosphere makes it an ideal place to bring the kids and there really is something for every member of the family.

For the golfers, there's pitch and put and a 250-metre driving range. There are also both outdoor and indoor gyms, a grass tennis court, football pitch, skateboard park, zip line and basketball court. With the well-trained staff, visitors can indulge in boxing, yoga training and horse riding, or simply enjoy great Thai food whilst watching the children run around in the marvellous playground areas.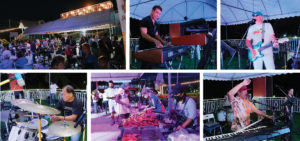 Want a stunning venue for a party? Look no further. There is even an open-air movie space and music studio with a rooftop which is perfect for live bands. So what are you waiting for? Get along there and check it out for yourself!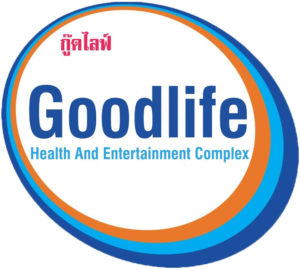 Goodlife Health and Entertainment Complex is just off 4094, Highway 7 at 88 82 Nong Pla Lai, Bang Lamung District, Chon Buri 20150. For more information:
Tel: 095 875 2356 Facebook Goodlife Health Complex email[email protected]