Discovering the Delights of Benihana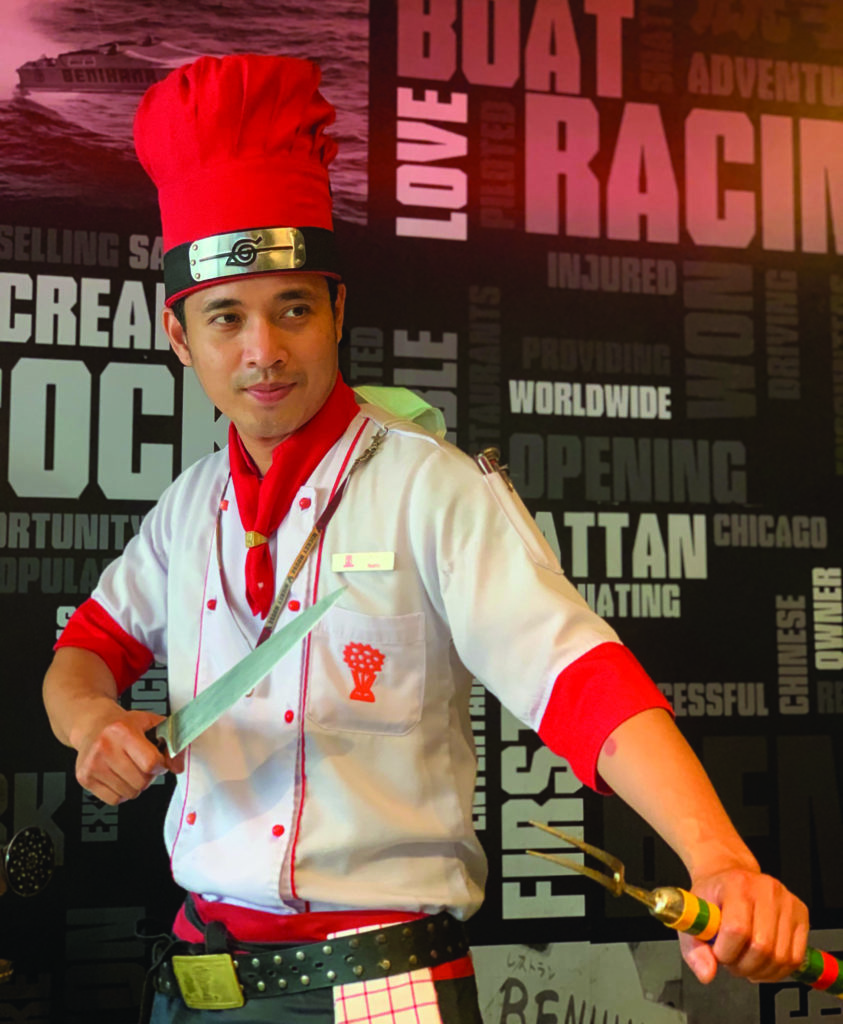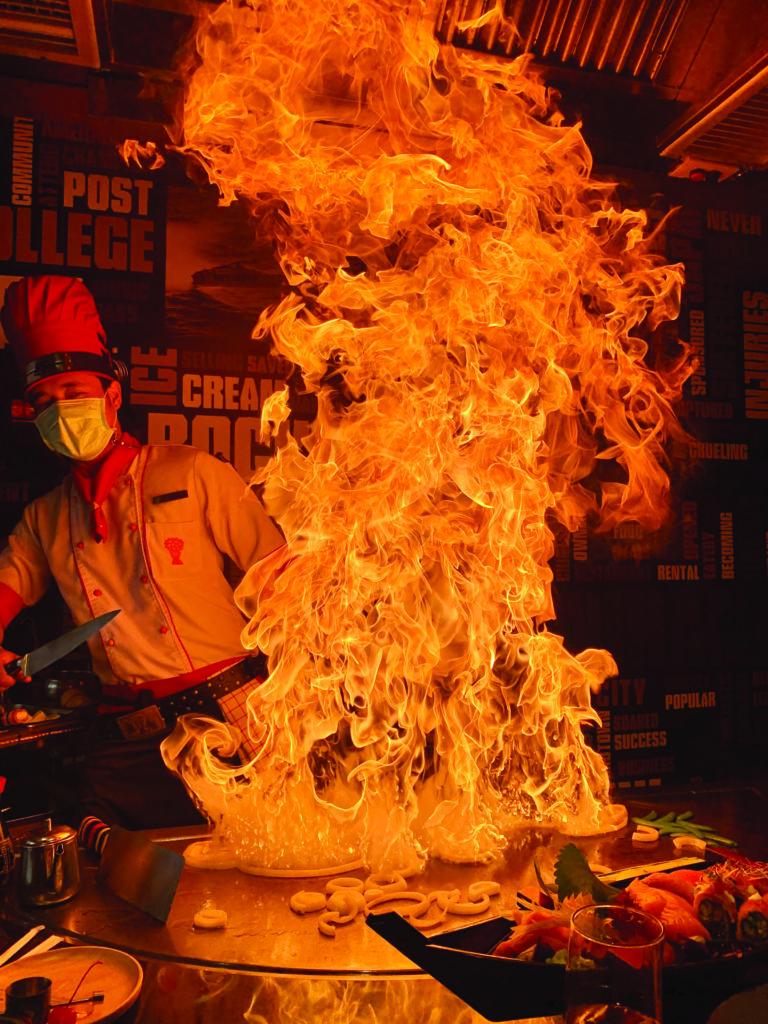 Discover Pattaya was delighted to be invited along to Benihana and try a selection of dishes whilst meeting the management and staff.
The first Benihana opened in the US by founder Rocky Aoki had just five tables and today has grown to a global chain. The branch in Pattaya opened 25 years ago, being the second Benihana restaurant in Thailand – the first at Bangkok Riverside. Then in 2019 the Pattaya restaurant moved from the Royal Garden Plaza to the fabulous beach front setting it occupies now at the Avani Pattaya Resort and is better for it. This current location has an enviable space outside overlooking the beach, ideal for afternoon tea for two that the restaurant offers. Alternatively you might wish to enjoy one of Benihana's signature cocktails whilst people watching, or waiting for the sun to set over Pattaya Bay.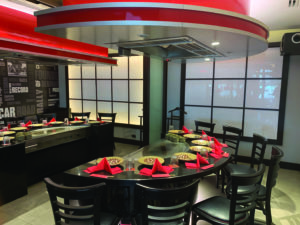 We were lucky enough to be offered the Yamato Boat, a Sushi Set that included the freshest Sashimi of Salmon and Maguro Tuna with nigiri and signature rolls. Then the Benihana Special that opened with Japanese Onion Soup and salad both delicious, the hydroponic lettuce for the salad actually being grown on site! This was followed by egg fried rice and a salmon, scallop and shrimp course. Then lobster tail and finally meat and mushroom of beautifully tender Australian prime beef striploin.
Each of the chefs at Benihana has their own personality, and our personal chef Nutto was great fun. He managed to keep everyone entertained with his amazing antics whilst still expertly cooking each dish to perfection.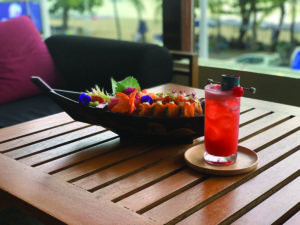 The restaurant has an extensive menu which includes desserts, sushi, beverages and a signature cocktail menu from which we tried three, each of which was well prepared and tasted great. They also offer a mobile service to cater for any function or private party and within the restaurant itself are two private party rooms. The largest can accommodate up to twenty people and is beautifully arranged so that one or two chefs can cook for you, depending on the size of your party. These rooms may be booked with only 24 hours notice -a great place for a celebration!
The management and staff were impeccable, and everything was of high quality we can heartily recommend the whole experience at Benihana.