Le Bakery now part of Pepper & Salt
There is a saying that a
restaurant is only as good as it's bread and with this in mind, the management at Pepper & Salt bought a well established local bakery, Le Bakery, and have incorporated this into their growing business model.
Baking is similar to a Chef preparing great food, if the talent is not good and if the ingredients are not of the highest quality, the end product will reflect this. Le Bakery already had a reputation for excellent bread and pasties and now being part of the Salt & Pepper infrastructure, that reputation will continue to grow.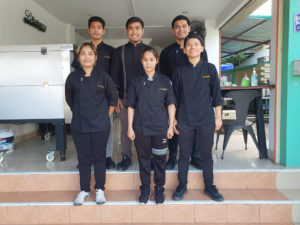 Amalgamating Le Bakery into Pepper & Salt required a move of all equipment and personnel into larger premises next to the restaurant. The team consists of 2 master Pastry Chefs, a creative art decoration expert and a motivated team of professionals working together to produce excellent bread, bakeries and cakes.
With high volume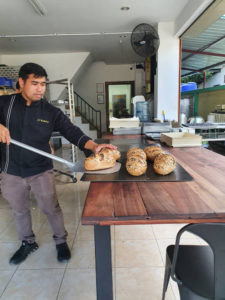 production using latest technology, Le Bakery is primarily a wholesale business supplying local institutions, businesses and shops with their daily requirements. Baked fresh and delivered immediately, Le Bakery produce is recognised for their quality and reliability. You will probably have already enjoyed their products in numerous restaurants and cafés! Le Bakery products are also entering many retail outlets. Look out for their eye-catching marketing design.
The flagship products of Le Bakery are their unique, creative and stunning Birthday or Celebration Cake design. Each order is created specifically for the recipient reflecting their interest or a subject dear to them. The highlight of many a party has been the unveiling of the specially designed cake from Le Bakery!
With large capacity production, Le Bakery can supply artisanal breads and pastries for large events in Hotels, Schools, Industry and even Governmental institutions.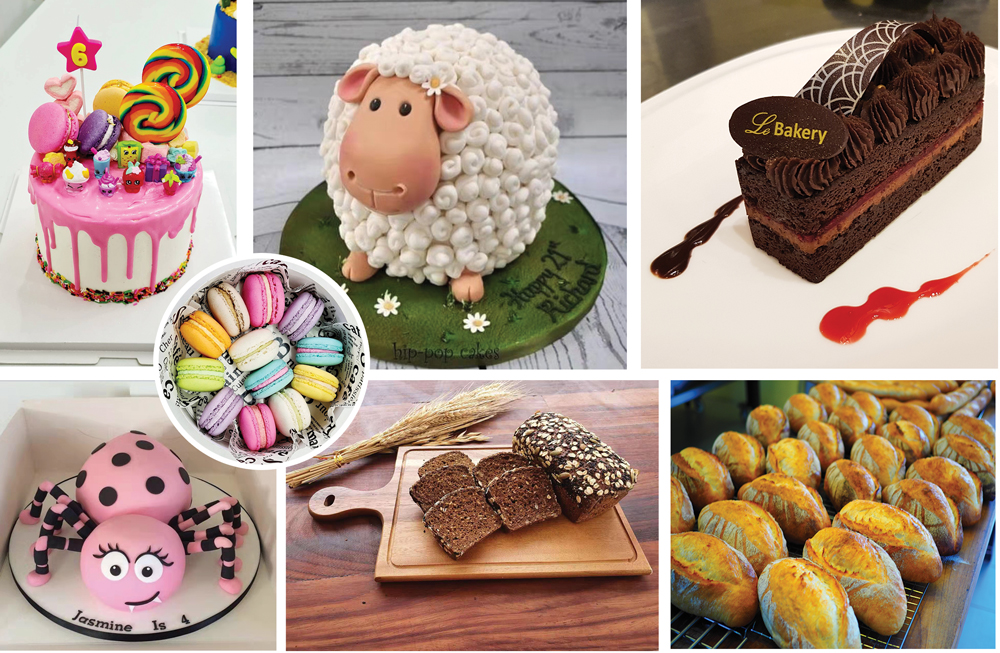 Bread, Pastries and Cakes from Le Bakery will delight family, friends, business partners and large organisations. You can rely on high quality produce and a large portion of the special love that the dedicate team at Le Bakery give to every product they bake!