BARRY UPTON'S HORMONES OF HAPPINESS
As well as Barry Upton's successful career as a radio/TV presenter and producer in Pattaya, his main focus and passion in life has been as a songwriter, producer and performer of predominantly pop music which has earned him many hits and successes internationally.
A member of chart toppers 'Brotherhood Of Man' in the early 80s, Barry became a top U.K. nightclub DJ and produced many famous artists. In the 90s, he turned to country music and after many 'line dancing' successes, he formed a pop band called 'STEPS' and wrote their most popular worldwide hit, 5,6,7,8.
Recently, he has been back in his studio, writing and producing a series of albums called FAB BAZ POP 1, 2 & 3, which have yielded even more hits worldwide.
Barry's latest offering has just been released and is his homage to the music he grew up with in the sixties.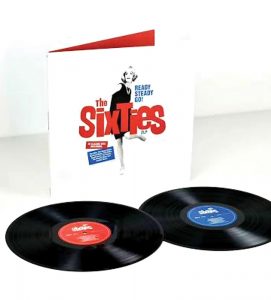 'The Hormones Of Happiness' title was given to him by a doctor who appeared on his morning radio show extolling the virtues of chocolate stating that it contains hormones of happiness.
The album contains 18 new tracks based on the fun and originality of sixties pop/rock with a TV show currently in production based around the album songs aiming to emulate 'Ready, Steady, Go', a music show that started Barry off as a youngster looking wide eyed at the Beatles, Rolling Stones, Animals, etc., all on a very small TV and in black & white.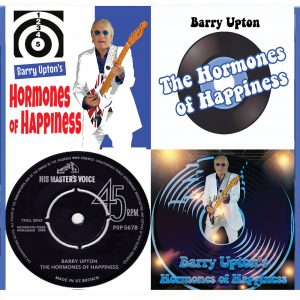 Titles like 'Ready Steady Go Go', 'Happiness Is An Inside Job', 'Up 2 U' and 'Smoked Salmon Open Sandwich', all help to make up the 'Hormones Of Happiness' that Barry wishes to extend to a world that sometimes needs a bit of cheer when all around seems a bit dismal.
The spirit of the sixties is well and truly alive in this collection of his original songs and are guaranteed to get you smiling and, maybe,dancing.
'Barry Upton's Hormones Of Happiness' is now available as a digital download album from all major facilities worldwide including iTunes and Amazon.