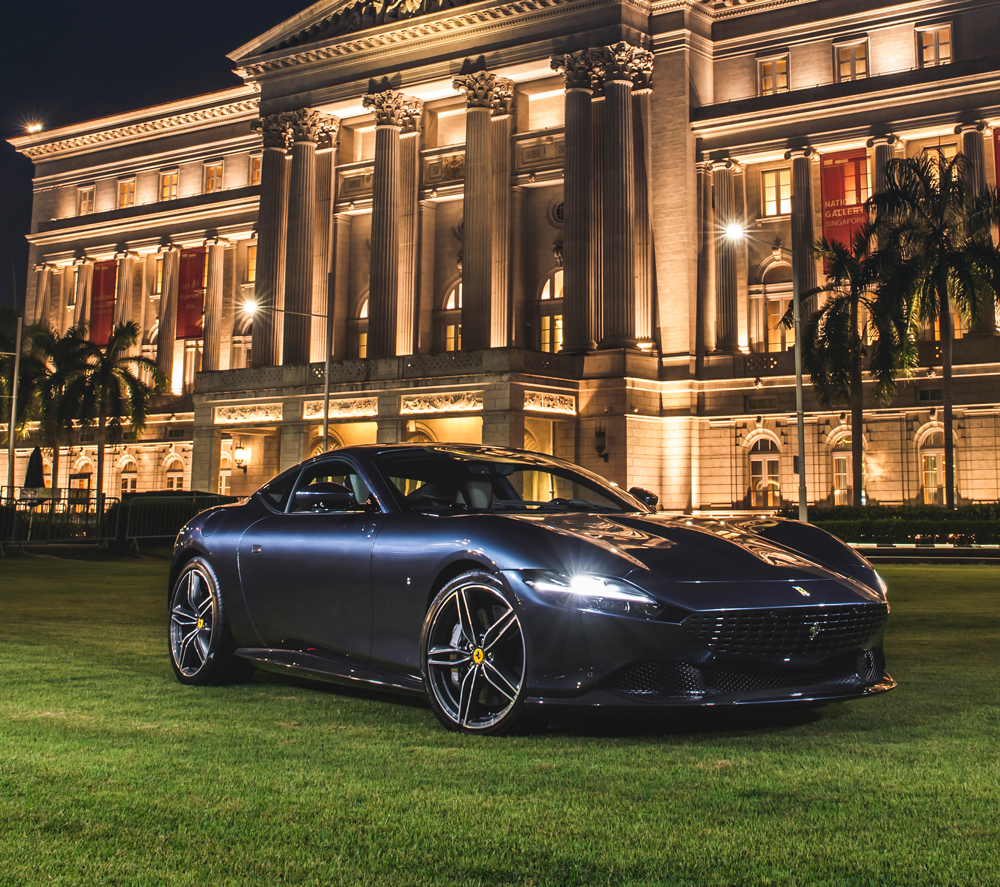 Words by Abram Yum Photos Ital Auto           
The latest Prancing Horse has left the stft the stables.
When one thinks of the supercars that make up.Ferrari's impressive catalogue the first thing that comes to mind is of a beast possessed of great power that must be tamed before one can bring its force to bear. But this couldn't be further from the truth. We're not saying the Roma isn't powerful. It is. But at first glance, the sleek lines and graceful curves conjure feelings of lightness and speed rather than overwhelming force. Think of the difference between a rapier and a broadsword. The former was designed to be light enough to strike quickly while the latter has more heft to it and provides more force to a blow when swung.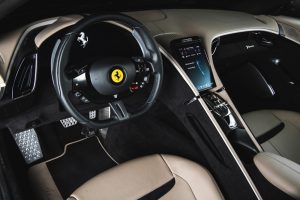 With its small, almost dainty proportions, the Roma is one of Ferrari's lighter cars and this contributes to the way it accelerates and handles. All the Roma's innovative features, like the new eight-speed gearbox, come together to create a driving experience that's beyond pleasurable.
The Roma isn't a speed monster that you must struggle with to control as with the other turbocharged cars in the Prancing Horse stable. Right off the bat, it handles like a dream. The 3.9-litre V8 mid-front engine produces 620hp and combines with the car's small size and light weight to produce startling acceleration, reaching 100kmh in 3.4secs.
Apart from its sophisticated curves, the Roma also sports an eye catching paint job.The interior similarly understated yet classy. The seats and much of the dashboard are finished in a mix of luxurious, full-grain Frau leather and Alcantara, while streaks of chromed aluminium and carbon-fibre provide tasteful highlights.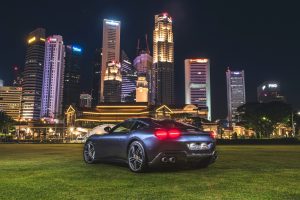 To conclude, Ferrari's new Roma is a masterful fusion of super speed and luxurious comfort. With good looks and superior handling, this new addition to the legacy of the Prancing Horse provides a heart-racing introduction to the good life.
This article is republished by kind permission of Yaht Style Magazine