From Private Home Theatre to Cinema Club House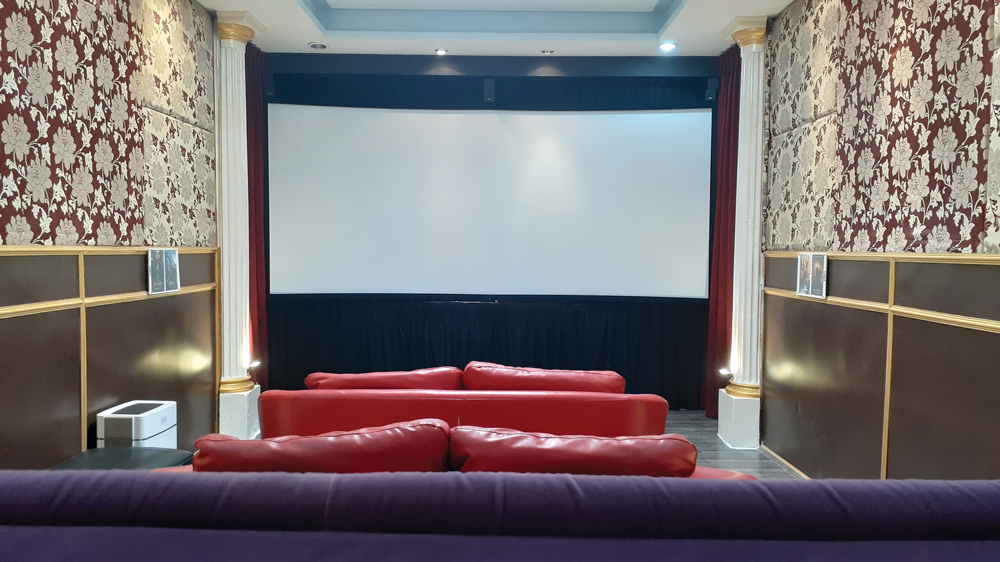 In the last issue, we presented you Bangkok Screening Room Theatre showing a unique program of foreign, independent, and classic films that had closed at the end of March. Apparently, the Documentary Club is going to take over this theatre but still unable to confirm the date of reopening.
At the same time, in Pattaya, there is the one who is a classic films lover and used to make a private home cinema room for own movie viewing pleasure and shared his passion to his small group of friends to enjoy the classic films together at weekend. Now his cinema room has been renovated and enlarged for accommodating more audiences as a group of 10-15 persons. With his idea of inhouse cinemas extension for classic films lovers in Pattaya, he has intention to make his private theatre as an art-house like Bangkok Screening Room. Classic Cinemas Club is going to set up for this purpose. Due to limitation of room space only the members of club are welcome to join. It will take about 6 months for systems trial run and preparation period. Anyway, application for membership shall now be done by email to [email protected]. All member applicants are counted as foundation members who are free of subscription for one year. During trial run period there is also free admission. Films and showtimes shall be advised by email monthly.
Classic Cinemas Club 152/1 Moo12 Soi 1 Jomtien Beach Road, Nongprue Subdistrict, Banglamung District, Pattaya City, Chonburi Province.