By Steve Wade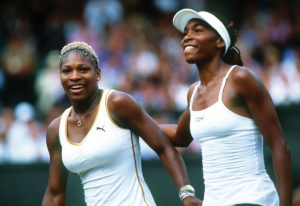 Venus and Serena Williams, born in 1980 and 1981 respectively, are one of the most remarkable stories in sport. Venus came to prominence first and went on to win seven Grand Slam singles titles but was soon overtaken by her sister Serena, who went on to collect an incredible twenty three Grand Slam singles titles in her career.
There has been a fierce professional rivalry between them. Since their first meeting in the 2001 US Open up to the Australian Open in 2017, they met in nine Grand Slam singles titles. They became the first two players, male or female, to play in four consecutive Grand Slam singles finals from the 2002 French Open to the 2003 Australian Open. Serena has an incredible singles record and has completed the "Serena Slam", holding all four Grand Slam tournaments, twice in her career. Between 2000 and 2016 they collectively won twelve Wimbledon singles titles (Venus five and Serena seven). In 2002, after the French Open, Venus and Serena were ranked numbers one and two in the world, the first time in history this had been achieved. Incredibly they went on to do the same thing some eight years later in 2010, with Serena holding the number one spot this time. Their record playing doubles alongside each other is equally impressive, winning numerous Grand Slam titles and reaching the number one ranking. Indeed at one time around 2010 they were the number one and two players in the world in singles and the number one doubles partnership! Both women have also won four gold medals at the Summer Olympics, one singles title and three doubles medals each.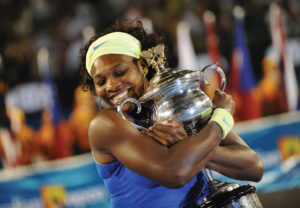 Both girls from were coached by their parents, Richard Williams and Oracene Price, from an early age. The girl's father home schooled them both and while he and subsequently their mother have been the official coaches, other mentors who helped them to learn the game included Richard Williams, a Compton man, (where the girls were born), who shared the father's name and would go on to found the Venus and Serena Tennis/Tutorial Academy.
After ten years, the family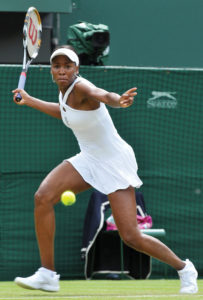 moved from Compton to West Palm Beach, Florida, so that the girls could attend the tennis academy of Rick Macci, where he began to provide additional coaching. Macci did not always agree with the girls father but respected that "he treated his daughters like kids, giving them time to grow up". When the girls were 12 and 10 years old respectively, Richard stopped sending them to national junior tennis tournaments since he wanted to slow things down and get them to focus on school work. Instances of racism had also played a part in the decision, as Richard had heard white parents talk about the sisters in a derogatory manner during tournaments. At the time both sisters were ranked number one in their respective age groups.
In 1995, their father pulled the sisters out of Macci's academy and from then on took over all coaching duties himself. When asked in 2000 if the normal route of playing regularly on the junior circuit would have been beneficial Serena said "everyone does different things. I think for Venus and I we just attempted a different road and it worked for us". Clearly!
The sisters have different playing styles. Venus has a powerful all round game and is adept at playing in any part of the court. At the net she has a full repertoire of shots and an exceptional reach, which allows her to hit volleys of any kind with ease and due to her all court game she can hit winners from virtually any position. She is also a top quality tactical player, with remarkable problem solving skills and speed of thought.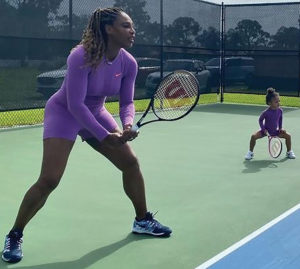 Serena meanwhile is primarily a baseline player, with extraordinary power and a serve which has been put up as the greatest in the history of women's tennis. She has the third highest recorded serve speed in history, (Venus has the highest), but what makes it so effective is the ball placement at power, immediately putting the opponent on the back foot. Indeed at the 2012 Wimbledon championships she produced 102 aces, more than any of the men that year, incredible when you consider how many aces there are in the men's game. Her ability to hit outright winners from near impossible positions is remarkable, as is her determination, evidenced by some the most incredible comebacks in the sport. Serena has saved many match points and gone on to win major titles.
The William's sisters story is indeed a remarkable one. Considering the circumstances of the family when they were children and how good they became their achievements beggar belief. With both women coming to the end of their careers, they both leave records and a legacy in the game that will never be equalled. Looking back on their history to research this article, it is difficult to believe what they have achieved, even after you know it actually happened! Both sisters are involved in numerous charities around the world and support many causes, especially in the neighbourhood where they grew up. They are a shining example of what can done to everybody. Long may it continue.