The Coffee Detective visits Branch Coffee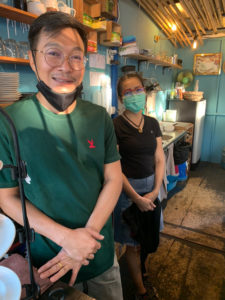 Last month I introduced myself as Discover Pattaya's Coffee Detective, and now I am on my quest to seek out the best coffee shops in Pattaya. Where to start and who to feature first poses quite a challenge as there are a growing number of excellent cafés in and around our adoptive home. Being spoilt for choice I decided to opt for the 'first' place that I visited and in fact one of the reasons that I decided to leave Bangkok and move to Jomtien!
Branch Coffee is quite unique and, for me, fulfills everything that I want in a coffee shop, excellent coffee, open-air, great service, a cosmopolitan atmosphere, and an ever-changing view!
Location: ****
It's not really a Café! It's actually a collection of sweetly decorated shacks located under a century old Banyan Tree directly on Jomtien Beach Road by Soi 11.
Ambience: ****
With a choice of seating from vintage chairs to modern bistro style, all face the sea. The glorious Banyan tree filters the light and there is always a lovely breeze.
Quality of the coffee: *****
Their coffee is excellent, it's a special Chang Mai blend of Arabica and Robusta with a medium roast, strong with distinctive flavours expertly prepared using a professional Expobar espresso machine.

Service: ***** and Price: $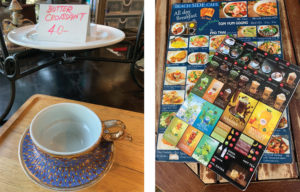 Whilst a dedicated espresso drinker, Branch Coffee offers a full range of hot and cold coffees (all reasonably priced), in addition to a range of other beverages. A limited number of cakes are sometimes available and their ice creams are excellent. There is also a food outlet serving a comprehensive range of well-priced Thai and European snacks.
Why did I choose Branch Coffee? Very good coffee perfectly prepared, ambience, service, and price! I hope you agree with me.
If you have a coffee shop that you would like me to review please contact us at [email protected] or message us on our Pattaya Trader Facebook page to let us know about it.