THAI FILM ARCHIVE (PUBLIC ORGANIZATION)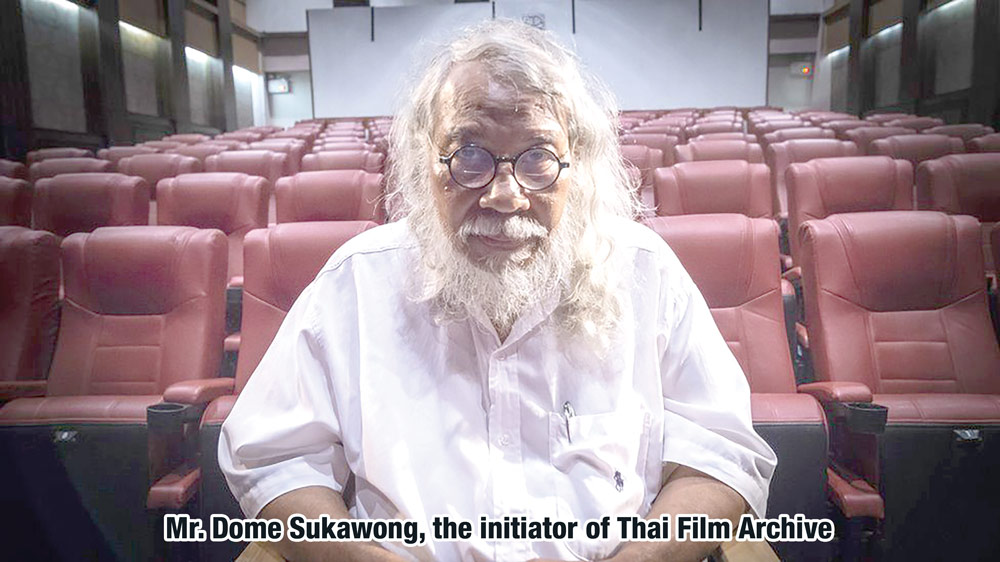 By Songpone Siriwanlert
In the previous 3 issues of Discover Pattaya, we presented the story of an immortal Thai superstar, Mitr Chaibuncha, and the related event organized by the Thai Film Archive. In this issue, we would like to show you around their place which is a cinema complex with museums and exhibition centres, in interesting grounds with lots of fascinating history.
The Thai Film Archive was established in 1984 by Mr. Dome Sukawong. He is considered the pioneer of the Thai Film Archive as before 1984 there was no official workplace for him. His project really started in 1978 when Mr. Dome did his research into Thai film history from the National Library and also had meetings and interviewed many people to give guidelines for his research.
He dealt with various government and private organizations to ask them for their old, unwanted documentary films for restoration. Initially, the film archive had the status of National Film Archive and was located at the abandoned mint of the Treasury Department. Their activities back then were only with old Thai films shown from time to time. Then in 2009, the National Film Archive changed its status to become a Public Organization with support from the Ministry of Culture. Today the Thai Film Archive has its own complex at the Salaya district of Bangkok near Mahidol University. Three cinema halls, a permanent exhibition center, film library, movie town, movie museum and souvenir shop are all located there.
During our recent visit to the Thai Film Archive, we saw Mythology, an exhibition of Mitr Chaibuncha's life, which will be shown until 31 January 2021. There was also an exhibition of film making equipment and an imitation of Nickelodeon, the world's first cinema hall located at Pittsburgh, U.S.A. We then went to look at the Kinetoscope Parlor where we peered into the kinetoscope, a replica of the first moving picture show invented by Thomas Alva Edison. After this we moved into a museum celebrating the first cinema screening in Bangkok at the theater of Siam on 10 June 1897.
Finally, we went inside the train wagon exhibition showing early, pioneer film making in Thailand. Why a train? Because both trains and movies in Thailand were championed by the same entrepreneur HRH. Prince Purachatra Jayakara, Prince of Kamphaengphet. His bronze statue can be seen at the front of the train as he was the first Royal Railway Department Head and also in charge of the making of royal documentaries. These films were kept by the State Railway of Thailand and have now been taken by the Film Archive for restoration.
Try visiting the Thai Film Archive it really is a great day out.